Looking to get connected with a local Japanese SIM card or eSIM during your upcoming trip to Japan? If you plan to use au KDDI Mobile, this comprehensive guide will provide everything you need to know.
au (KDDI) is one of the three major mobile carriers in Japan, alongside SoftBank and NTT Docomo. With extensive 4G LTE coverage across Japan and competitive rates for tourists, au KDDI SIM cards and eSIM are great options for hassle-free connectivity.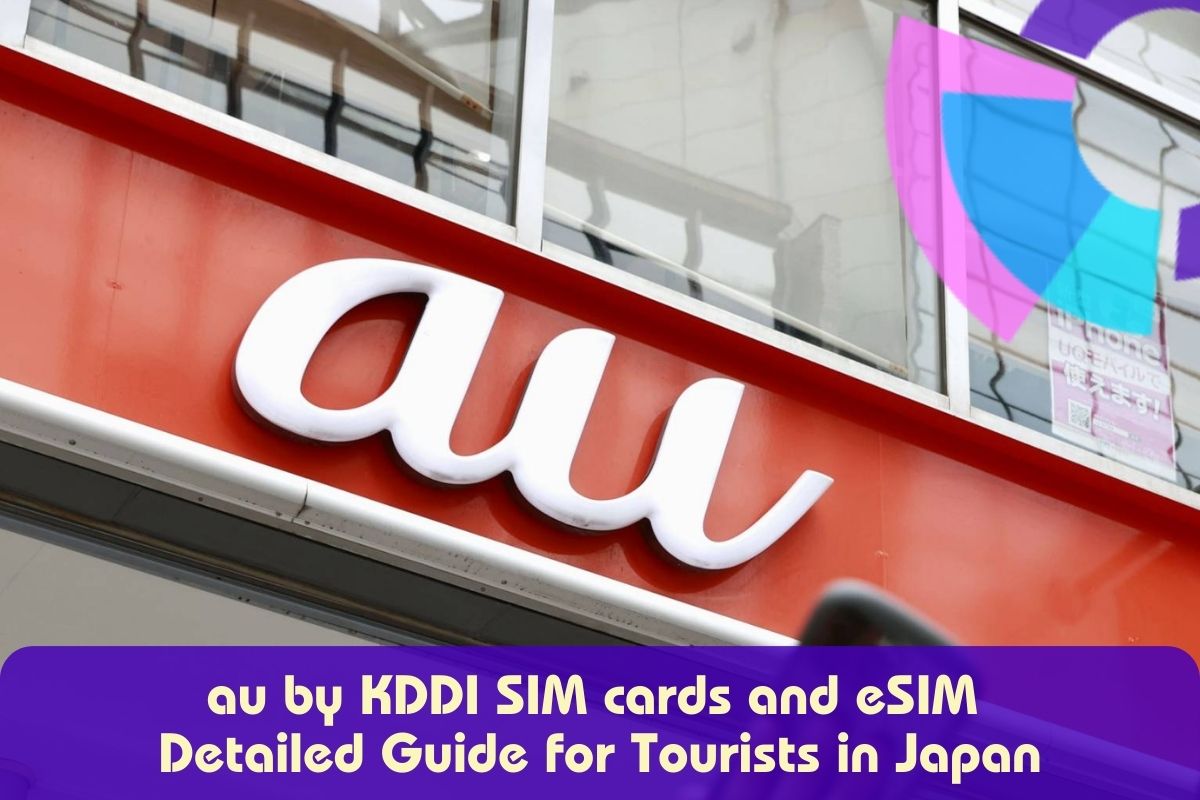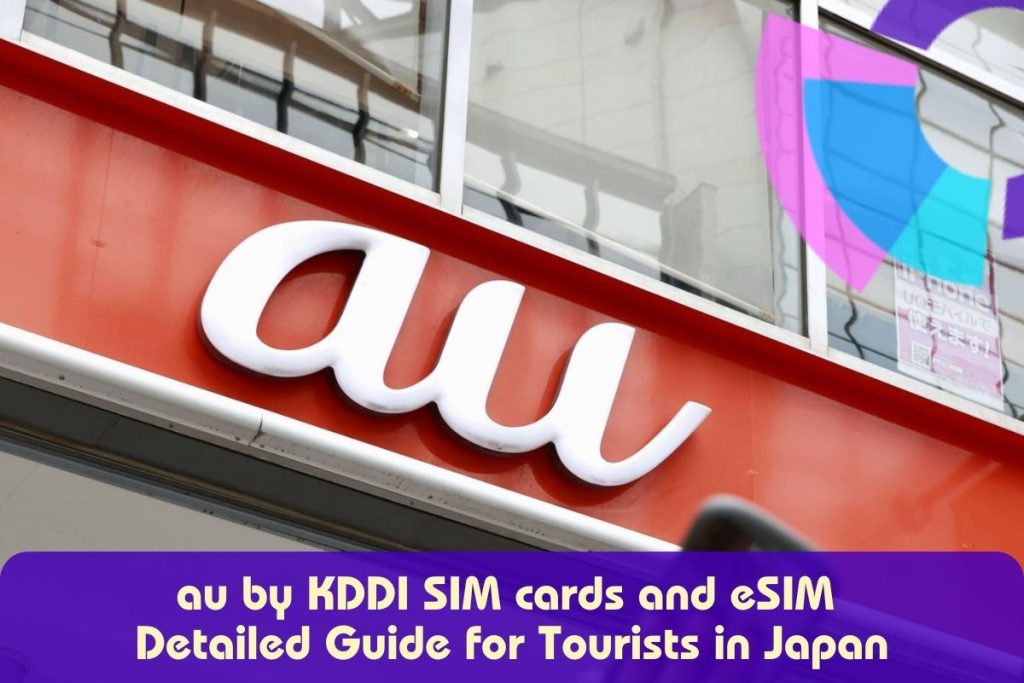 Table of Contents
I. Quick Facts about au KDDI Mobile
au KDDI Mobile has a long history of connecting Japan through innovative communications. Formed in 2000 when KDD, IDO and DDI joined together, KDDI Corporation now provides popular mobile, internet and home phone services under the au brand.
With around 40 million happy customers relying on them as of 2022, au takes pride in offering reliable 4G LTE cell coverage across 99% of Japan. Whether you're in a big city or small town, au strives to keep you connected.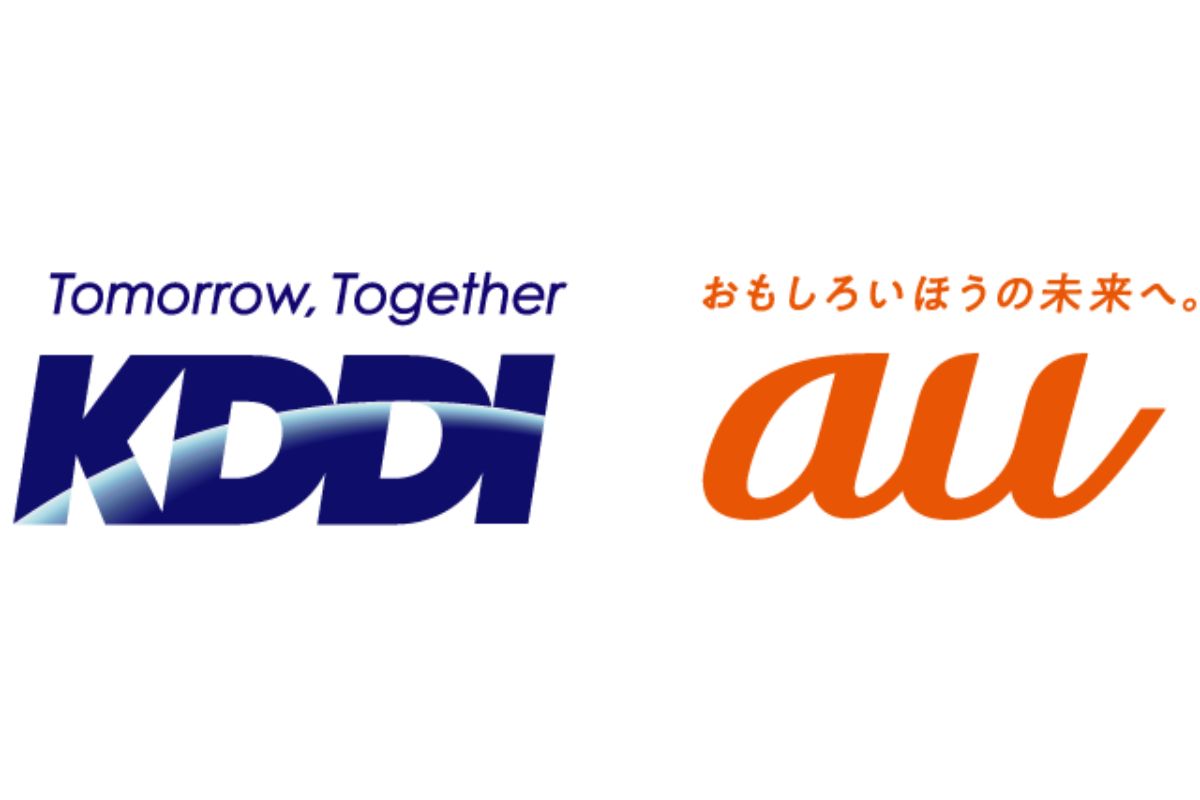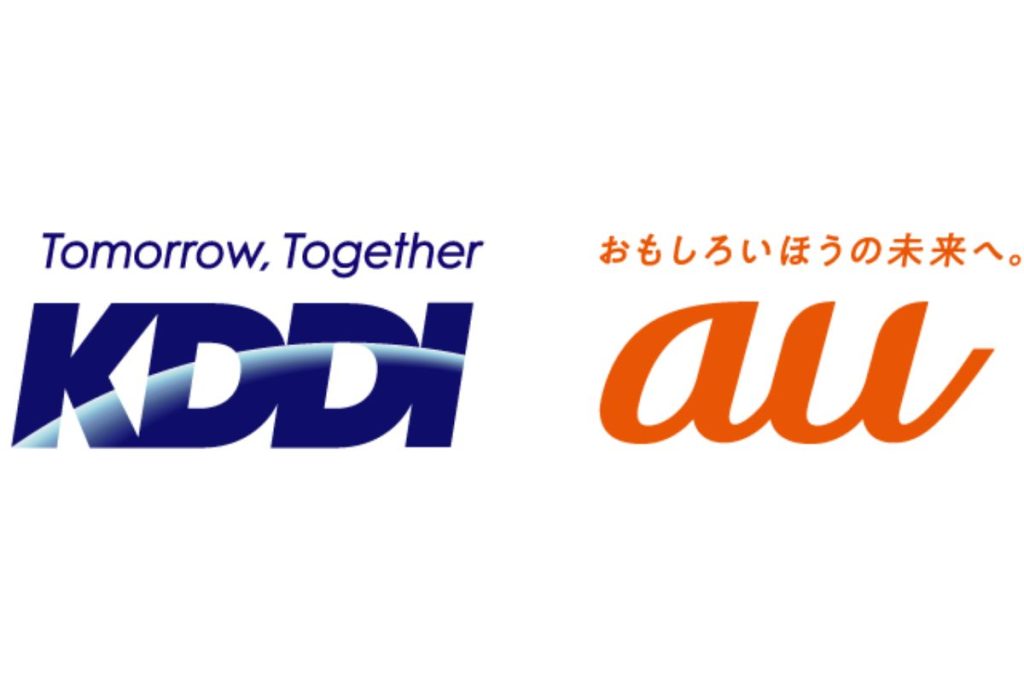 For over 20 years, au's extensive retail network of more than 12,000 friendly stores and agents have served local communities with helpful expertise. No matter your needs, their team is ready to assist.
As one of Japan's telecom leaders, KDDI offers reliable service, good speeds, and affordable prepaid SIM deals for short-term visitors.
II. au KDDI Mobile Internet Coverage & Speed in Japan
1. au KDDI Mobile Coverage in Japan
With over 20 years of operation, au boasts extensive 4G and 3G coverage across all of Japan. KDDI's 4G LTE network reaches 99% of the population, on par with SoftBank and Docomo.
You can expect a strong 4G signal in all major cities and towns. Coverage also extends to rural areas, highways, bullet trains, and subways. au may have occasional dead zones in remote mountainous regions, but overall provides excellent nationwide coverage for tourists.


According to the Opensignal Japan Mobile Network Experience Report from April 2023, au's coverage is making progress with a 5G coverage score of 4.3 out of 10. This means that 5G is becoming visible in about half of the locations visited by au users, which is a positive development. While there is room for improvement, it's great to see au expanding its coverage.
2. au KDDI Mobile Speed
In terms of mobile data speed, OpenSignal's 2023 testing found au achieved average 4G download speeds of 44.53Mbps in Japan. This is comparable to SoftBank (41.78Mbps) and slightly faster than Docomo (39.56Mbps).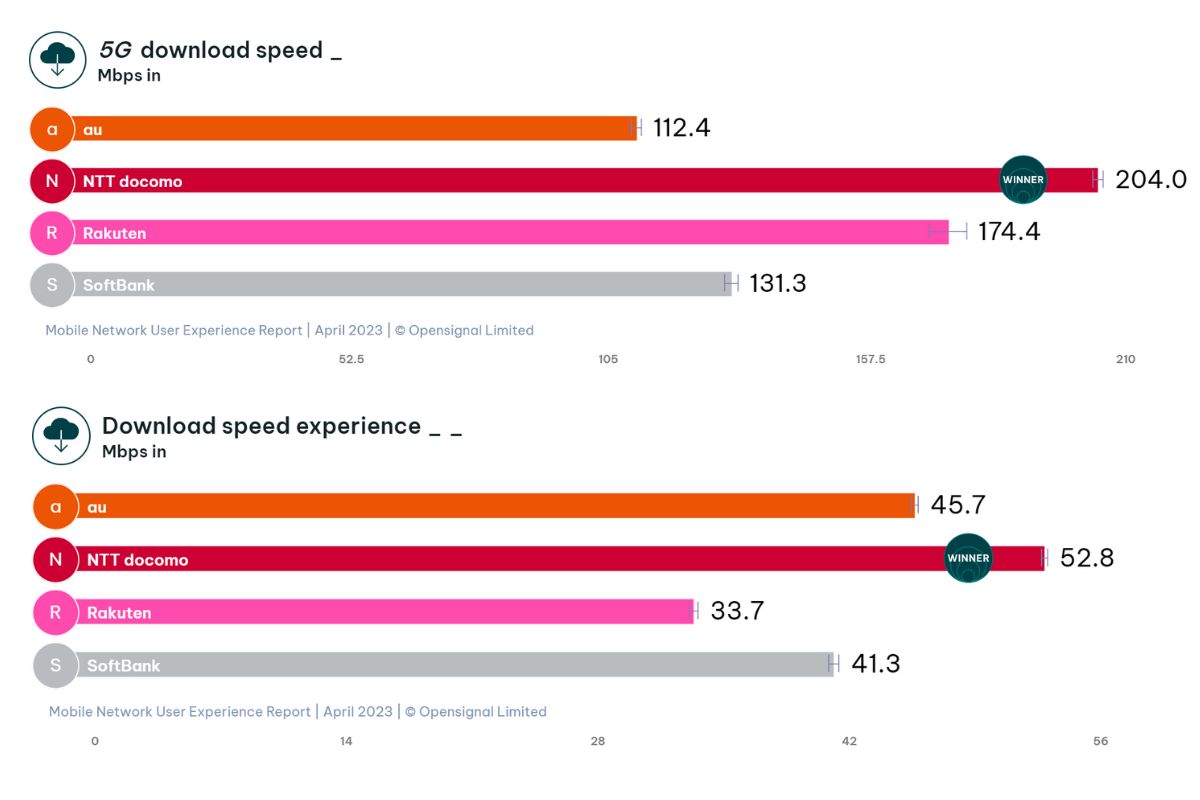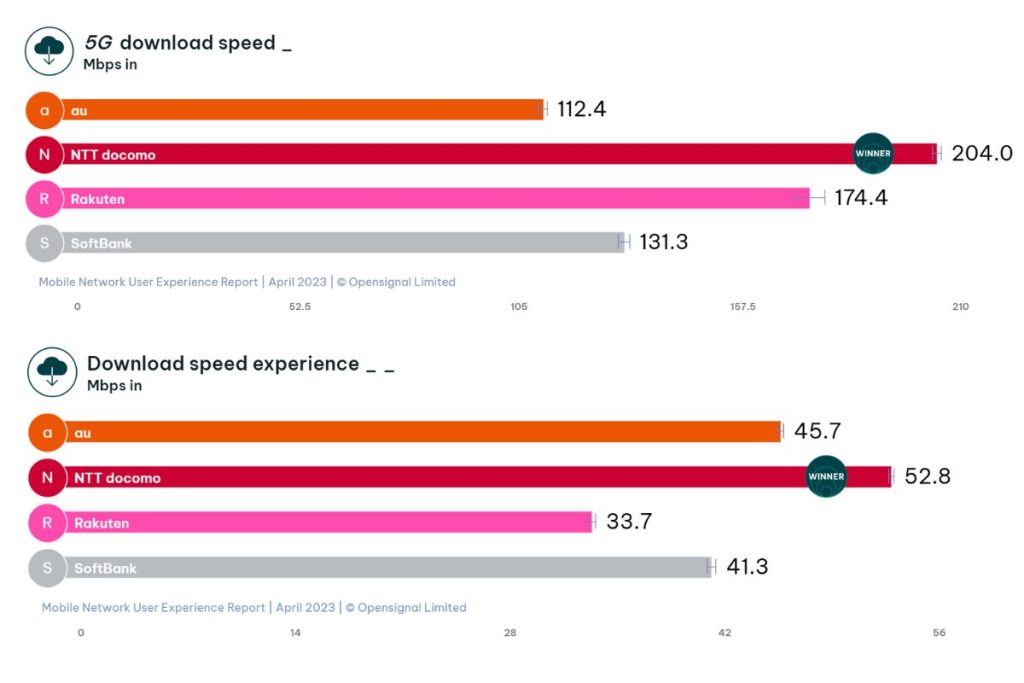 Real-world speeds will be dependent on location, network congestion, device, and other factors. But you can generally expect fast enough speeds for GPS, social media, video calls, and light media streaming. While not the blazing fast 5G speeds, au's 4G network is reliable for everyday mobile usage as a traveler.
III. au KDDI Connectivity Options for Travelers to Japan
KDDI offers travelers to Japan two main options for staying connected while abroad – pocket Wi-Fi routers and prepaid data SIM cards.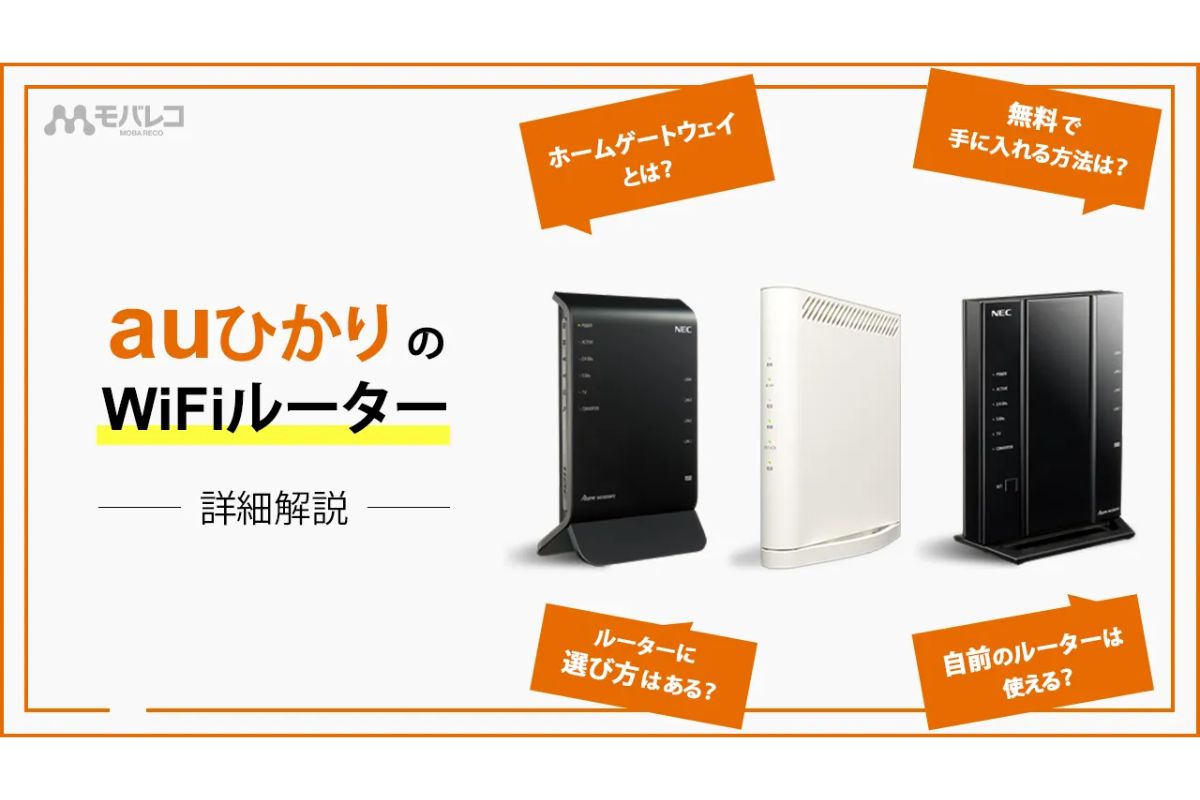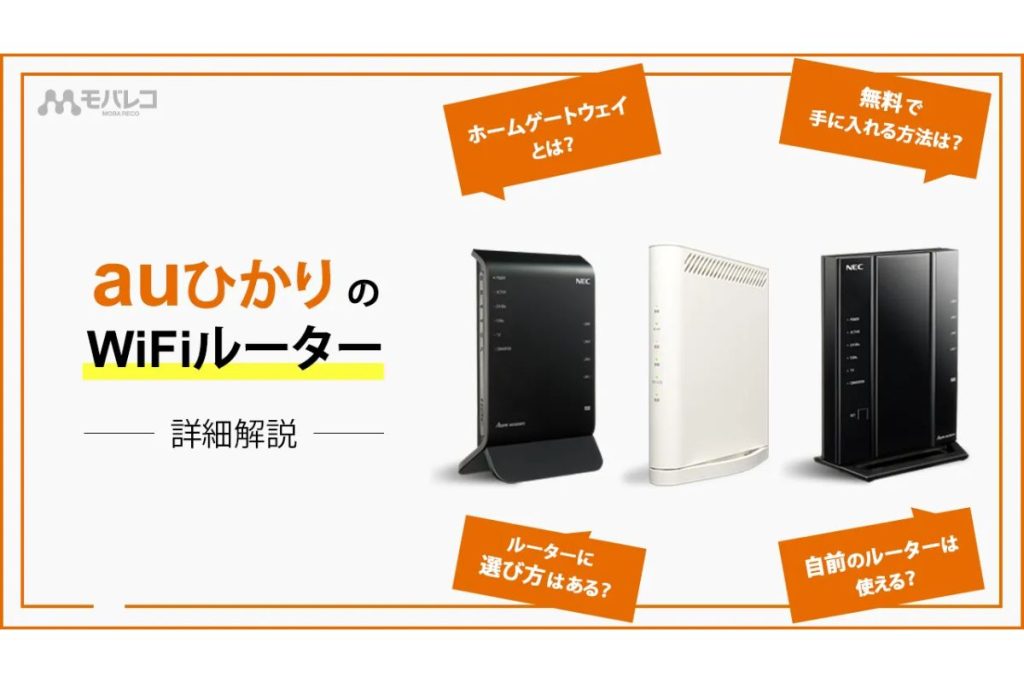 Pocket Wi-Fi routers can be rented from KDDI stores located at major airports and cities across the country. They provide portable Wi-Fi hotspots that work on KDDI's cellular network. Prepaid data SIM cards are also available for purchase at KDDI stores. These SIMs allow you to insert them into an unlocked smartphone or tablet for cellular data access.
The following table provides an overview of the key pros and cons of each option to consider when deciding what best fits your connectivity needs
| | | |
| --- | --- | --- |
| Connectivity Options | KDDI Rental Wi-Fi Router | KDDI Prepaid Data SIM Card |
| Coverage | Connects to cellular network for coverage anywhere within range of au signal. | Coverage depends on unlocked device's network bands matching au frequencies. |
| Ease of Use | No need to swap SIMs- device automatically connects to router Wi-Fi. | May need to ensure device is unlocked and SIM card is installed properly. |
| Cost | Higher upfront cost but includes all you can use data for rental period. | Lower upfront cost but must purchase data in pre-determined amounts. |
| Data Allowance | Unlimited data for rental period (usually 500MB/day or higher). | Data packages of 1-2GB per day available, with overage charges. |
| Device Compatibility | Compatible with any Wi-Fi enabled device. | Only compatible with unlocked smartphones/tablets that support au frequencies. |
| Mobility | Router can be taken anywhere for coverage, but is a separate device. | Built-in cellular connectivity on a single mobile device. |
| Security | Public Wi-Fi hotspot could pose security risks. | Potentially more secure than public Wi-Fi as a mobile signal. |
IV. Best au Japan SIM Cards for Tourists & Cost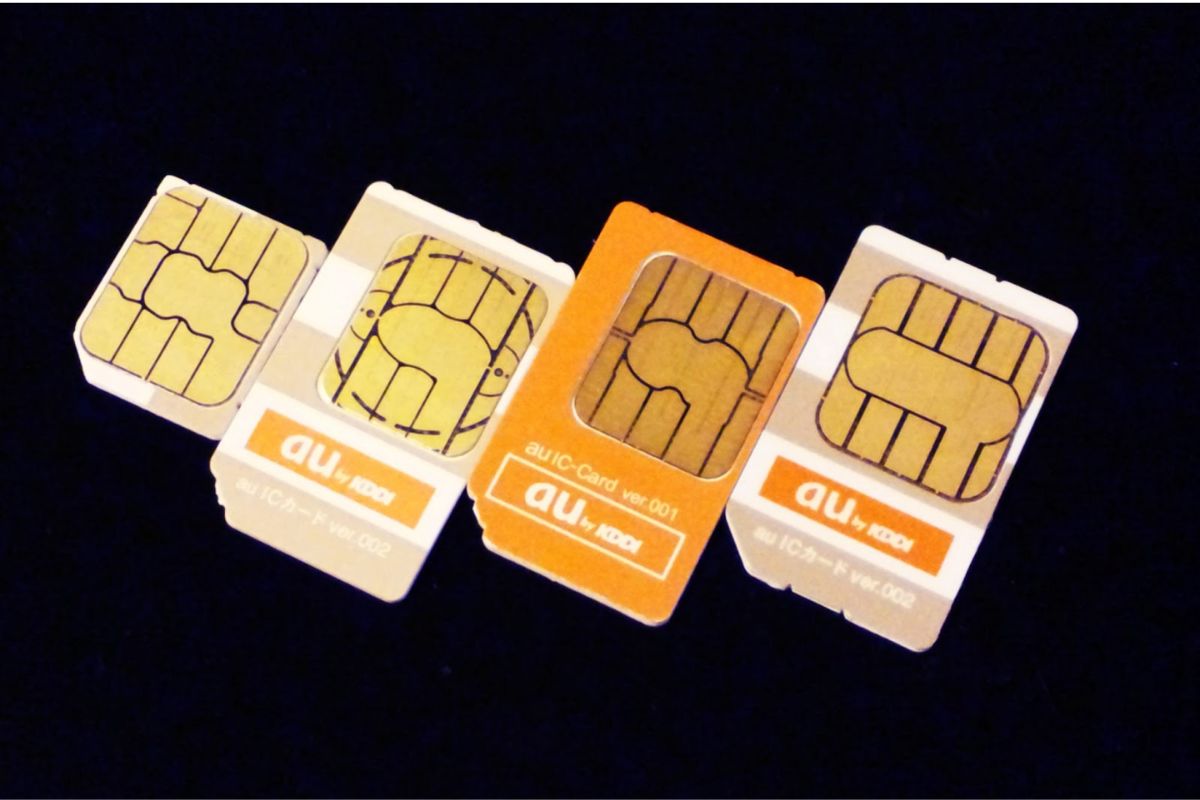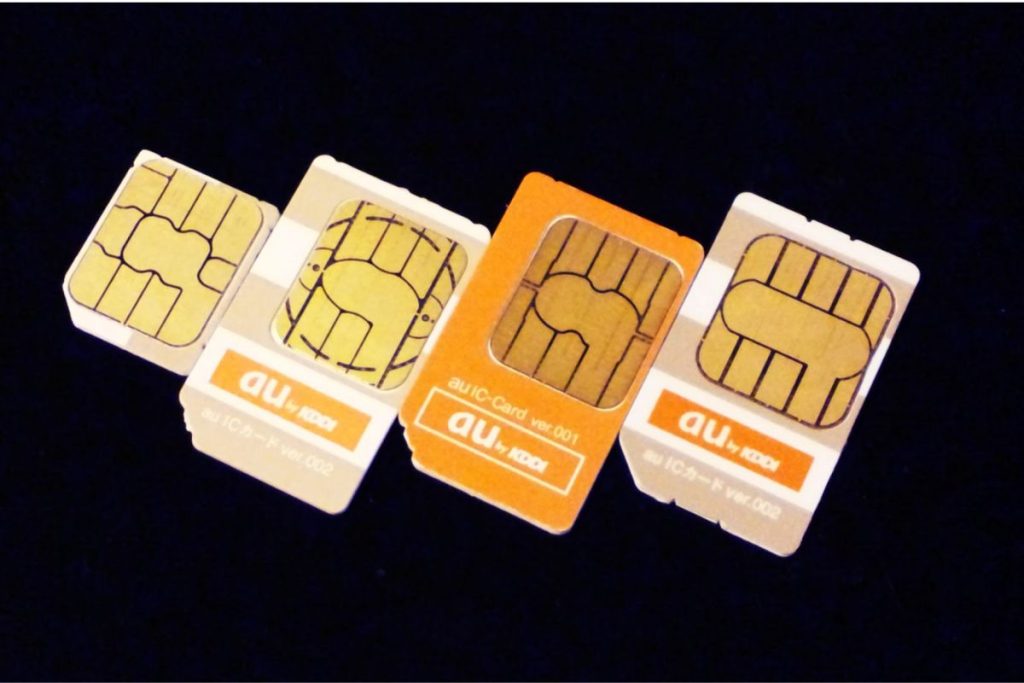 For prepaid services, just a heads up that starting in November 2018, au KDDI stopped accepting new prepaid phone signups. If your prepaid card expires, you won't be able to renew the contract unfortunately.
Luckily, there are other options beyond the major carriers that make mobile access a breeze for visitors. You've got MVNOs (Mobile Virtual Network Operators) – they work with carriers like KDDI by using their cell towers and such. But MVNOs specialize in prepaid plans without annual contracts. That makes them perfect for shorter trips since you don't have to commit long-term.
Here are some top mobile plans for tourists using KDDI network:
KDDI Plans
Provider
Data plans
Data
Charge
Charge (in $US)
English Support
Mineo
Data Only
5GB
1265 yen
8.48
No
Data Only
10GB
1705 yen
11.43
Data Only
20GB
1925 yen
12.91
Nuro
VS Plan
3GB
627 yen
4.20
No
VM Plan
5GB
825 yen
5.53
VL Plan
10GB
1320 yen
8.85
Basically the MVNO rents space on the major networks at a lower cost, passing the savings to customers. So whether you're here a week or a month, MVNOs let you easily keep in touch without all the red tape of a postpaid account. Something to consider if au prepaid isn't feasible anymore during your stay.
V. Does au KDDI Mobile Support eSIM in Japan?
In addition to physical SIM cards, au by KDDI also offers eSIM plans for tourists. An eSIM (embedded SIM) allows you to activate mobile data plans directly on eSIM capable phones without needing a physical plastic SIM.
au eSIM profiles provide the same number, service plan, and billing experience as physical SIM cards. Users have the ability to store multiple international eSIM profiles from various carriers on devices like the iPhone, and easily switch the active profile wirelessly when traveling abroad. If an eSIM device requires repair services, the profile must first be deleted as eSIMs cannot be reinstalled once removed.
To utilize an eSIM as the main mobile line, au customers can visit any au store location or call customer support to have their existing SIM swapped for an eSIM profile.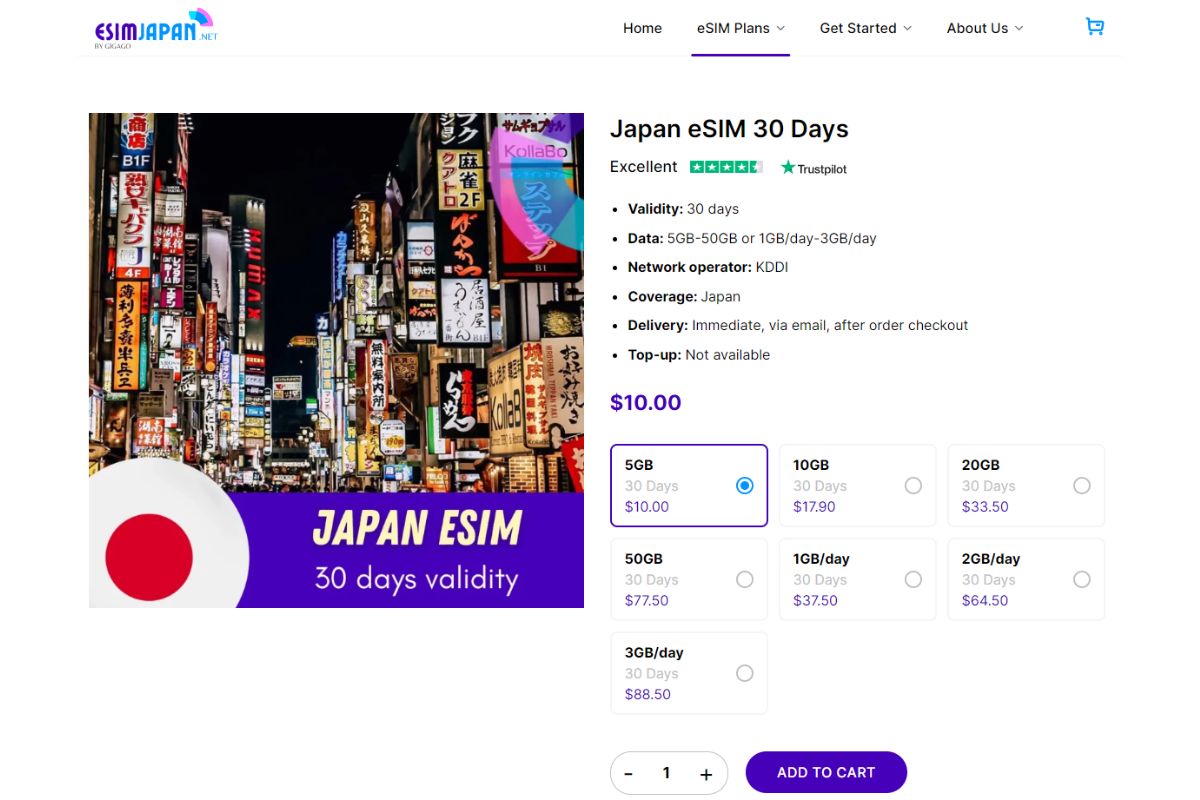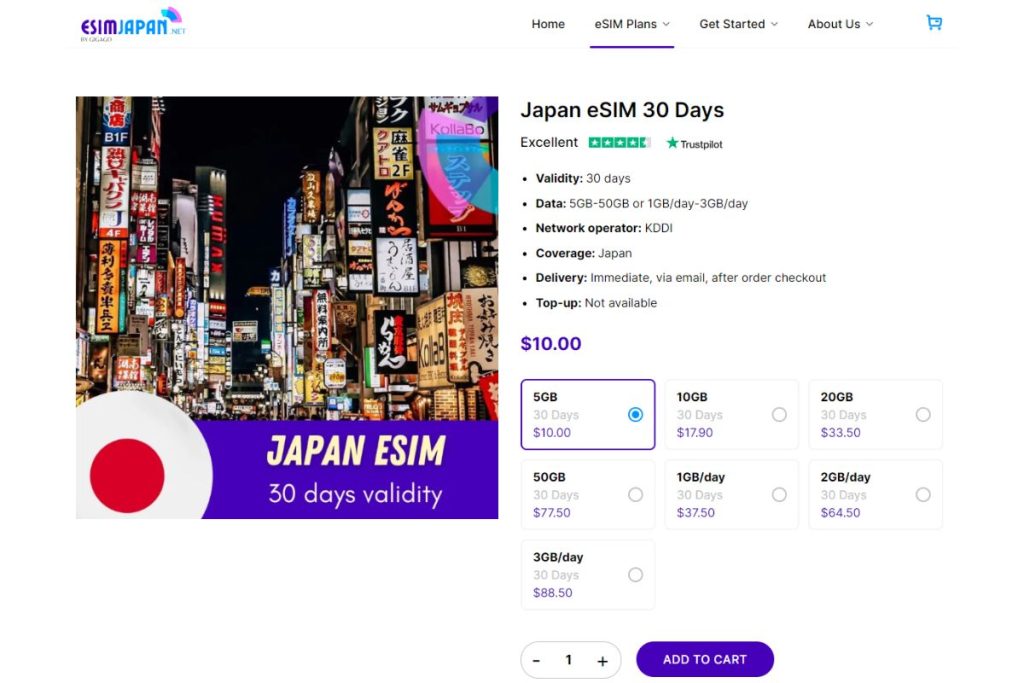 If you're looking for a different choice using the au mobile network, esimjapan.net also provides some fairly convenient travel eSIM options you could consider.
Some of the plans available include:
Japan eSIM 3 Days: There is one plan offering 1GB of data per day for 3 days, costing $5. This is a good short-term option for those staying 3 days or less.
Japan eSIM 5 Days: A single plan provides 5GB of total data over 5 days for $8.
Japan eSIM 7 Days: Plans include 2GB of data per day or 10GB total data for 7 days, costing $16 and $15 respectively.
Japan eSIM 10 Days: Options are 2GB per day, 10GB or 20GB total data lasting 10 days priced at $22.50, $15.90, and $30.
Japan eSIM 15 Days: Plans offering 1GB, 3GB per day or 5GB, 10GB, 20GB total data for 15 days priced from $9 to $45.
Japan eSIM 20 Days: A single plan offers 3GB per day for 20 days for $59.50.
Japan eSIM 30 Days: Plans include 3GB per day, 10GB or a high-capacity 50GB option lasting 30 days priced from $17.90 to $88.50.
VI. Where Can You Buy an au Japan SIM Card and eSIM?
1. Where to Buy au Japan SIM Cards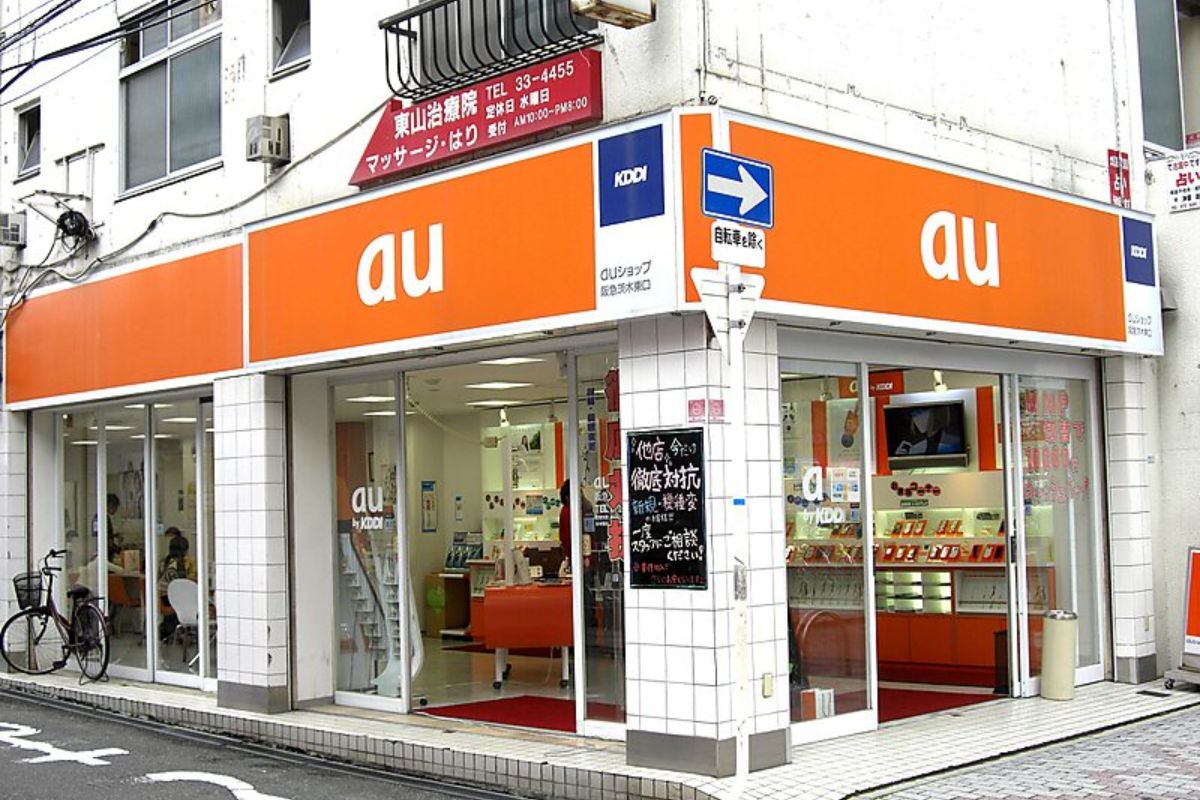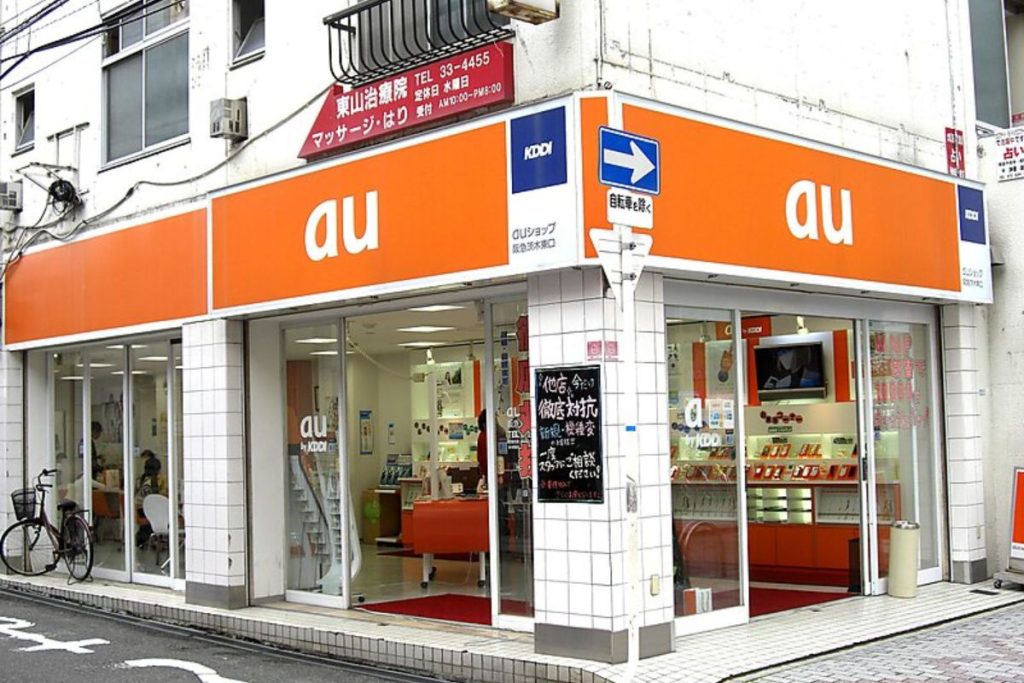 Physical Stores:
You can purchase au Japan SIM cards at:
au Stores: au retail shops are found in most cities and airports. Find your closest au store location using the store locator search tool.
Airport Kiosks: Look for au partner kiosks at Narita, Haneda, Osaka Kansai airports
Convenience Stores: Bic Camera, Yodobashi Camera, Yamada Denki often sell au SIMs
When buying in-person, you may need your passport to register the SIM card. Online purchases will be shipped to your hotel or pick-up location.
Online Purchase: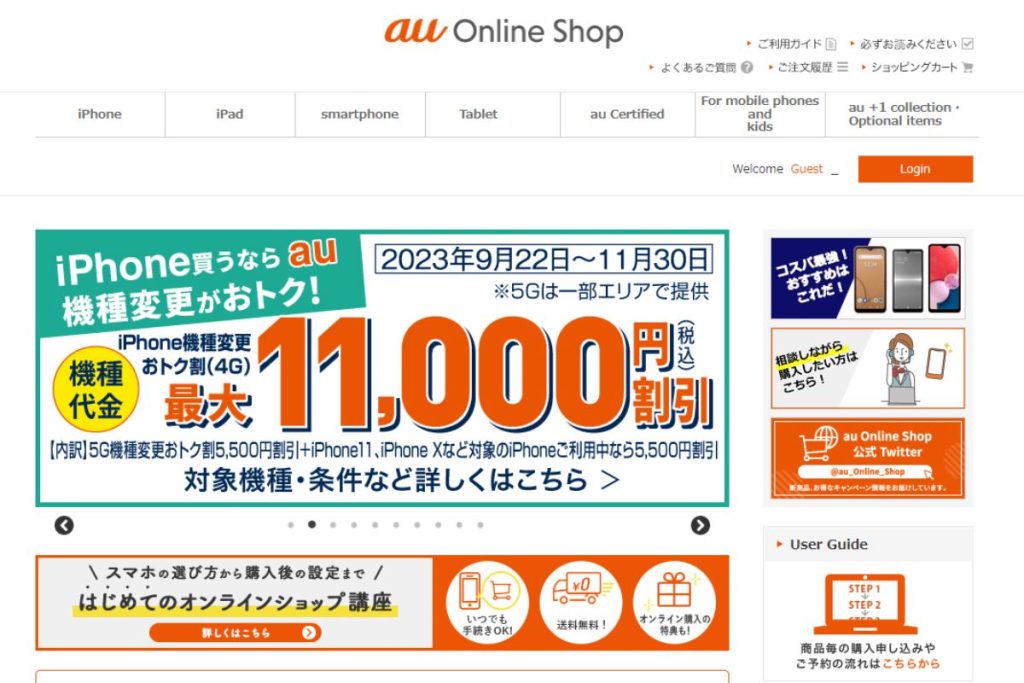 Visit the au KDDI online shop website
Log in with your au ID for security. Your ID must be linked to an active au or UQ Mobile account.
Select the desired prepaid au Japan SIM card denomination and add it to your cart.
Pay for your order online using a registered payment method.
The SIM card will be shipped to you. Follow the activation instructions included.
2. Where to Buy eSIM
To get au's prepaid eSIM:
Purchase online via the au eSIM website
Download the au prepaid app on your phone and purchase through the app
Activate at au store by scanning the store QR code
Purchasing the eSIM directly through the au app or website is the easiest method. You'll receive an email with QR code to activate the plan.
VII. How to Activate au Japan SIM Card/ eSIM in Japan?
1. For physical SIM cards
Here are the simple steps to activate your new au prepaid SIM card:
Purchase the SIM card package from any au store. It will have an activation code.
Insert the SIM into your unlocked phone and turn it on.
Activate by dialing *149# and following the voice prompts. You can choose your language here.
When asked, enter the long activation code from the package. Press to confirm.
You'll hear your new balance and use time. Congrats, your SIM is now ready to use!
2. For eSIM activation:
Getting your KDDI eSIM set up for travel in Japan is simple with these steps:
Purchase the perfect KDDI eSIM plan from esimjapan.net based on your trip length in the land of the rising sun.
Download the eSIM profile to your device the day before your Japan adventure begins. That way you'll be all set to go once you touch down.
Use the handy chart on esimjapan.net here to double check your phone works with eSIM technology in Japan.
With a strong wifi connection, download the eSIM profile so you can access the internet during setup.
Open the email from esimjapan.net and copy over the all-important activation info like ICCID and code.
Insert the eSIM using the QR scan or manual entry of those ID numbers.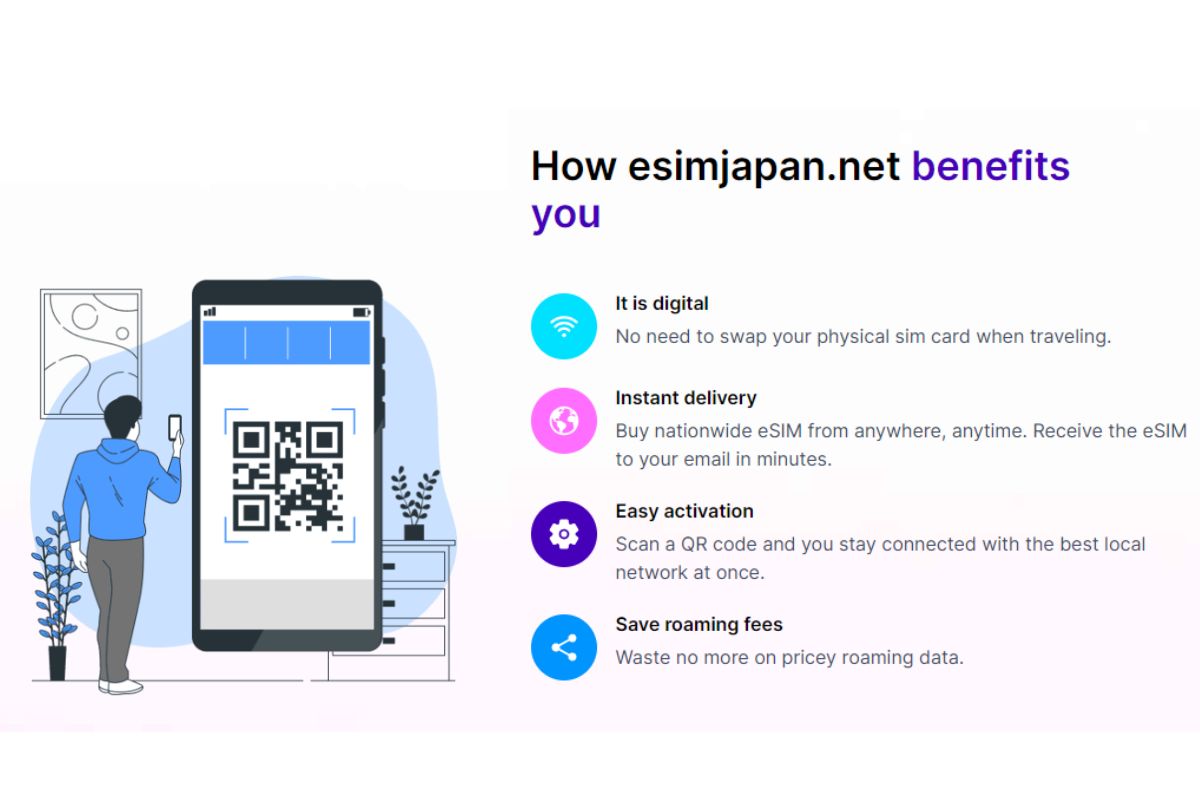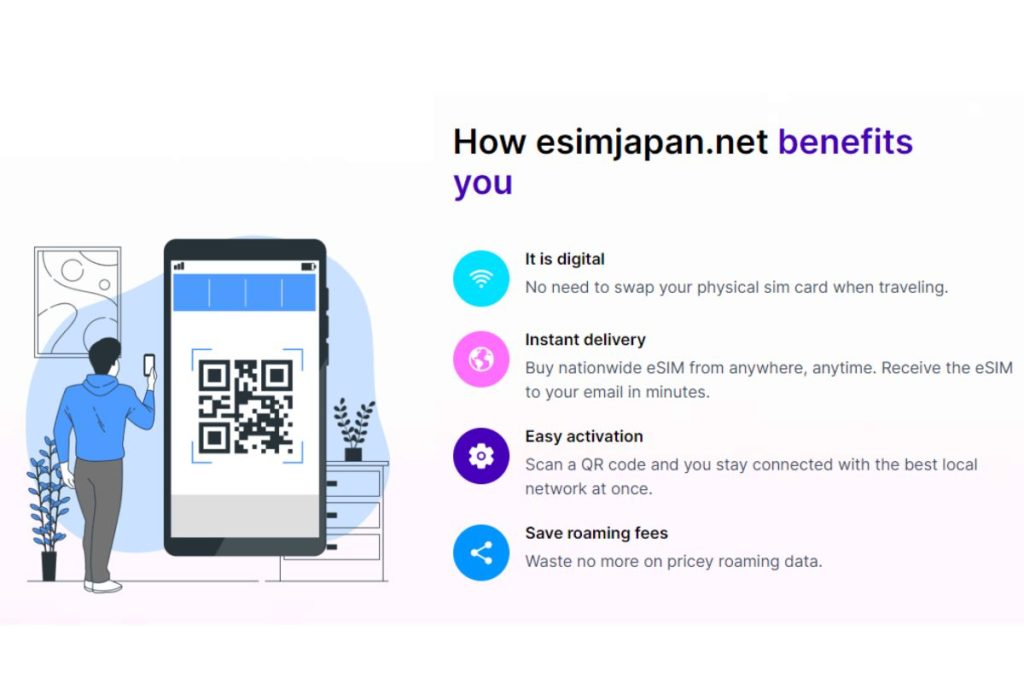 Follow the on-screen prompts to activate it with a quick setup process and you're now free to roam around Japan without any physical SIM switching headaches. If questions come up, the esimjapan.net support squad is there to help you out.
VIII. au Japan SIM Card Call and SMS Rates
Even the prepaid SIM cards include unlimited domestic calling and texting. International calls and texts will be charged separately:
Rate
Detail
Charge
Charge (USD/min)
Calling Rate
Weekday Daytime (8:00-19:00)
¥10/6 seconds
$0.12/min
Weekend/Holiday Daytime (8:00-23:00)
¥10/6 seconds
$0.12/min
Weekday Night (19:00-23:00)
¥10/5.5 seconds
$0.10/min
Late Night/Early Morning (23:00-8:00)
¥10/5.5 seconds
$0.10/min
SMS Rate
within Japan
¥5.14 per message
$0.06/message
International Call Rate
Calls to USA
¥20/12 seconds
$0.20/min
Calls to South Korea
¥20/9 seconds
$0.15/min
Calls to China/Taiwan
¥20/8 seconds
$0.13/min
Calls to UK, Germany, France
¥20/6 seconds
$0.10/min
So you can stay in touch with contacts in Japan without worrying about call or text charges. Just budget separately if planning international usage.
IX. au Japan SIM Card Main Dials and Their Uses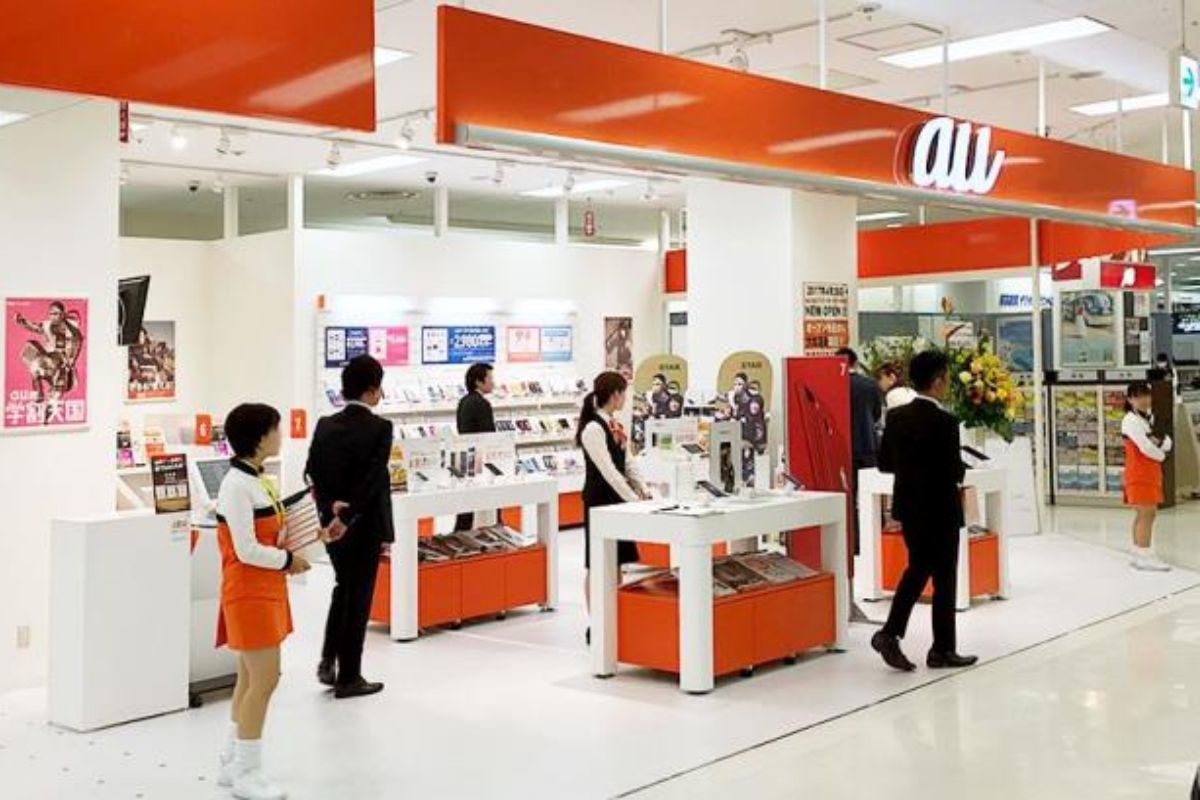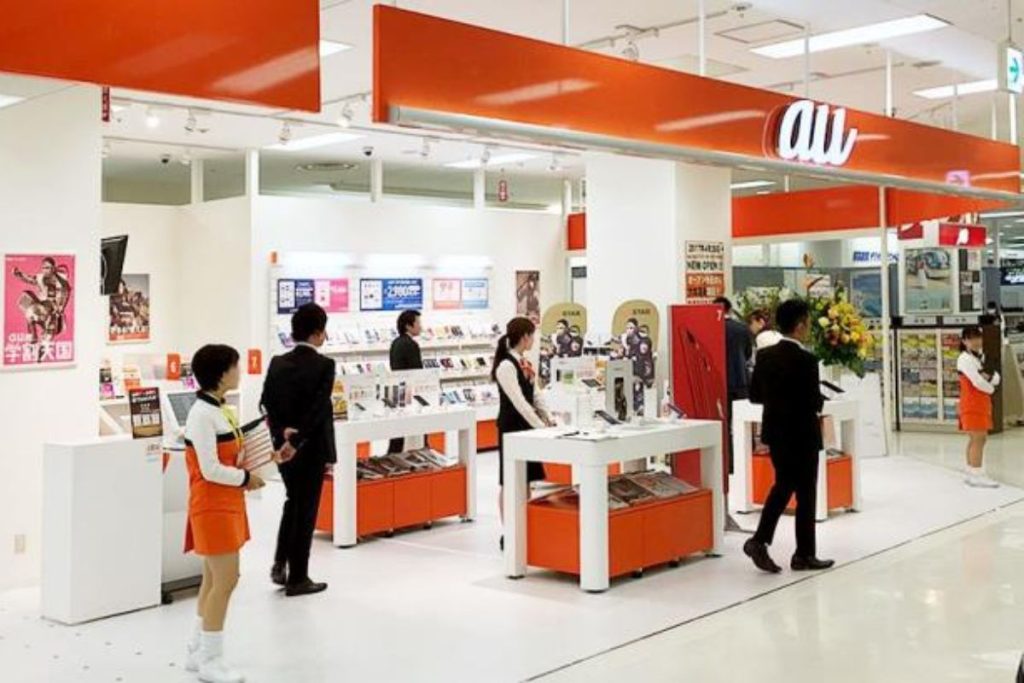 You can check your au SIM card balance and info by dialling these short codes:
| | |
| --- | --- |
| Dial | Purpose |
| 157 | Access prepaid phone services |
| 1140 | Register prepaid card |
| 1142 | Check balance and remaining usage days |
| 1143 | Select a foreign language for voice guidance |
| 0077-7-111 | Contact au customer center for inquiries about mobile services |
| 0077-7084 | Contact au customer center for inquiries about contracts, fees or billing |
| 0077-777 | Contact au customer center for inquiries about connection settings or failures |
These short codes provide an easy way to quickly pull up your account status and balances when needed.
X. FAQs about au KDDI Mobile in Japan
Does au KDDI SIM work for international roaming outside Japan?
No, au prepaid SIMs can only be used domestically within Japan. For any travel outside Japan, you would need to get a local SIM card in that country.
Can I use au KDDI SIM in my non-Japanese phone?
Yes, au SIM cards are compatible with unlocked phones. iPhones and smartphones from US, Europe, or Asia should work fine. You may need to adjust cellular/data settings.
Is there an expiration date for unused au Japan SIM card credits?
Yes, the data and validity allotted with your au prepaid SIM expire at the end of the stated 7/14/30 day period. Any unused data does not roll over after expiry.
How can I track my data usage on au Japan SIM card?
You can check your remaining data balance using the *135# USSD code or in the au prepaid app. This lets you monitor usage to avoid surprise overage charges.
Does au japan SIM card work for 5G or only 4G LTE?
au's prepaid SIMs are currently 4G LTE only. 5G service is only offered on postpaid plans. But the 4G speeds should suffice for most visitor usage.
XI. Final Words
In summary, au KDDI provides excellent connectivity options for travelers in Japan through prepaid SIM cards and eSIM plans. With widespread coverage, fast speeds, and affordable data packages, their services are ideal for staying connected across your Japan trip. If you have an eSIM compatible device, the eSIM plan offers a very convenient setup. But KDDI's physical SIM cards are also easy to purchase and activate throughout Japan. With this guide, you now have all the key info to decide if an au SIM or eSIM will meet your travel needs in Japan!