Welcome to Japan! As a tourist visiting Japan, having access to mobile data is extremely useful for maps, translations, recommendations and more. A local SIM card or eSIM provides affordable data connectivity and helps you stay online throughout your trip.
In this detailed guide, we will cover everything you need to know about getting a Docomo SIM card or eSIM. From costs and network coverage to activation, top up and other crucial information, read on to make the most informed decision for your travel connectivity needs in Japan!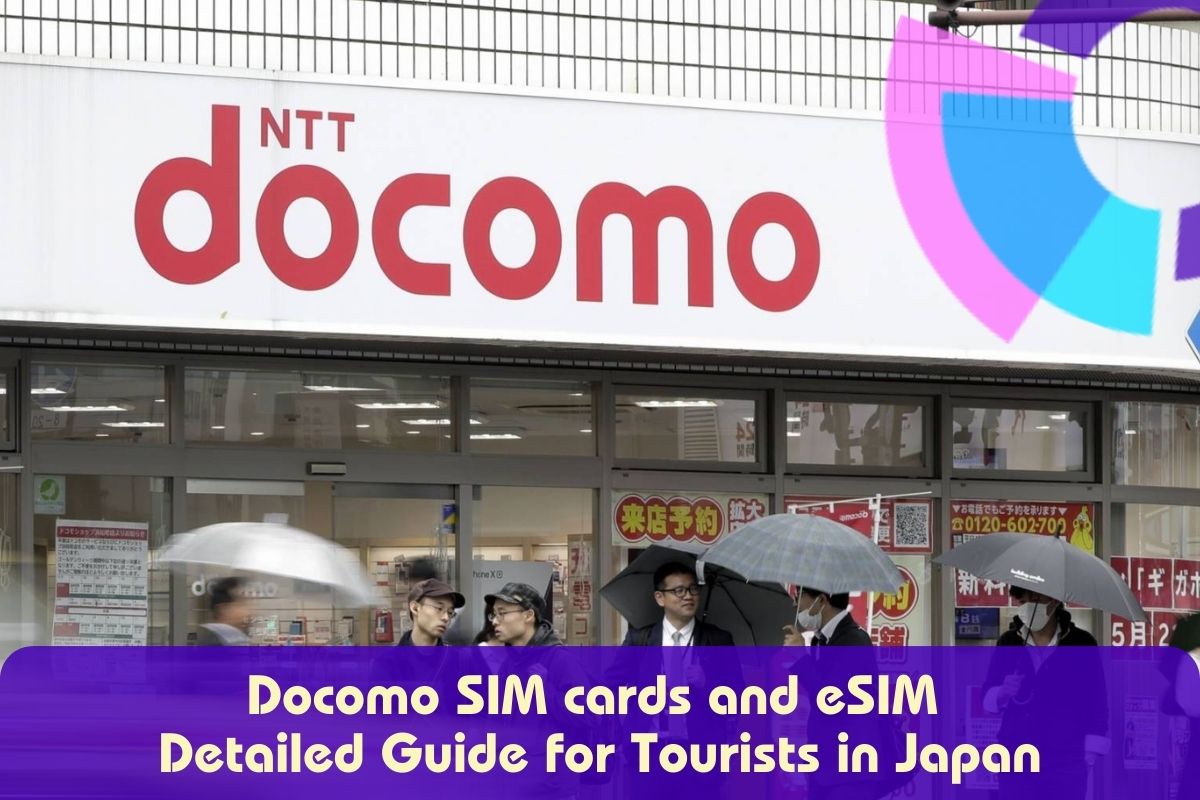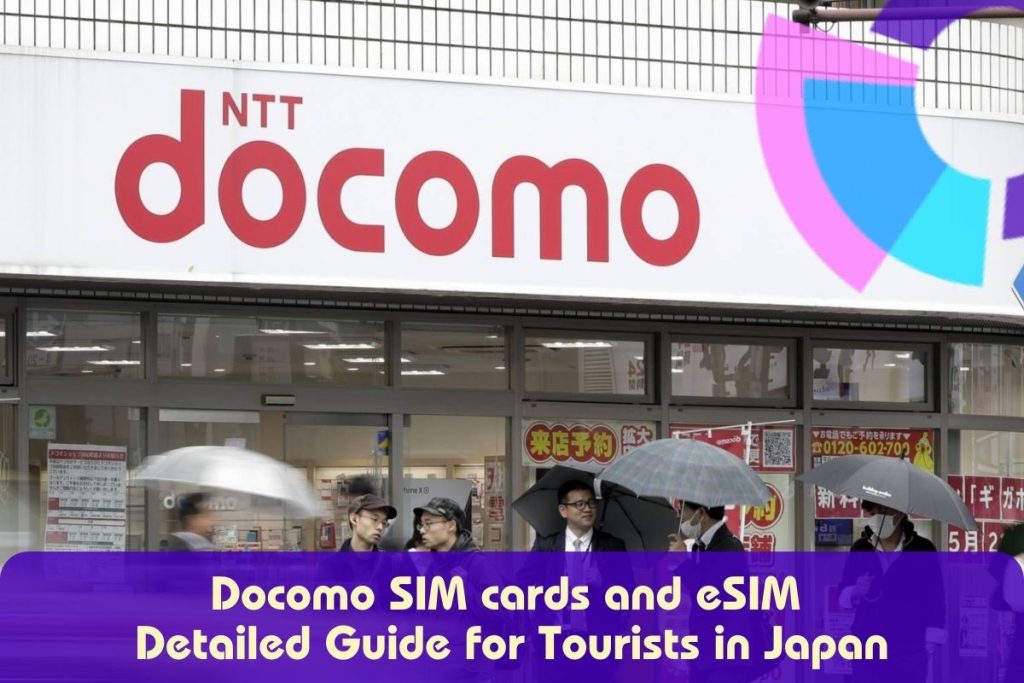 Table of Contents
I. Quick Facts about Docomo
Docomo started up in 1991 and their full name is NTT Docomo – they're one of the biggest mobile service providers in Japan. This company has a huge customer base – over 80 million subscribers. That makes them seriously massive. Their network also reaches nearly everywhere in Japan. Whether you're in a big city or small town, you'll get service.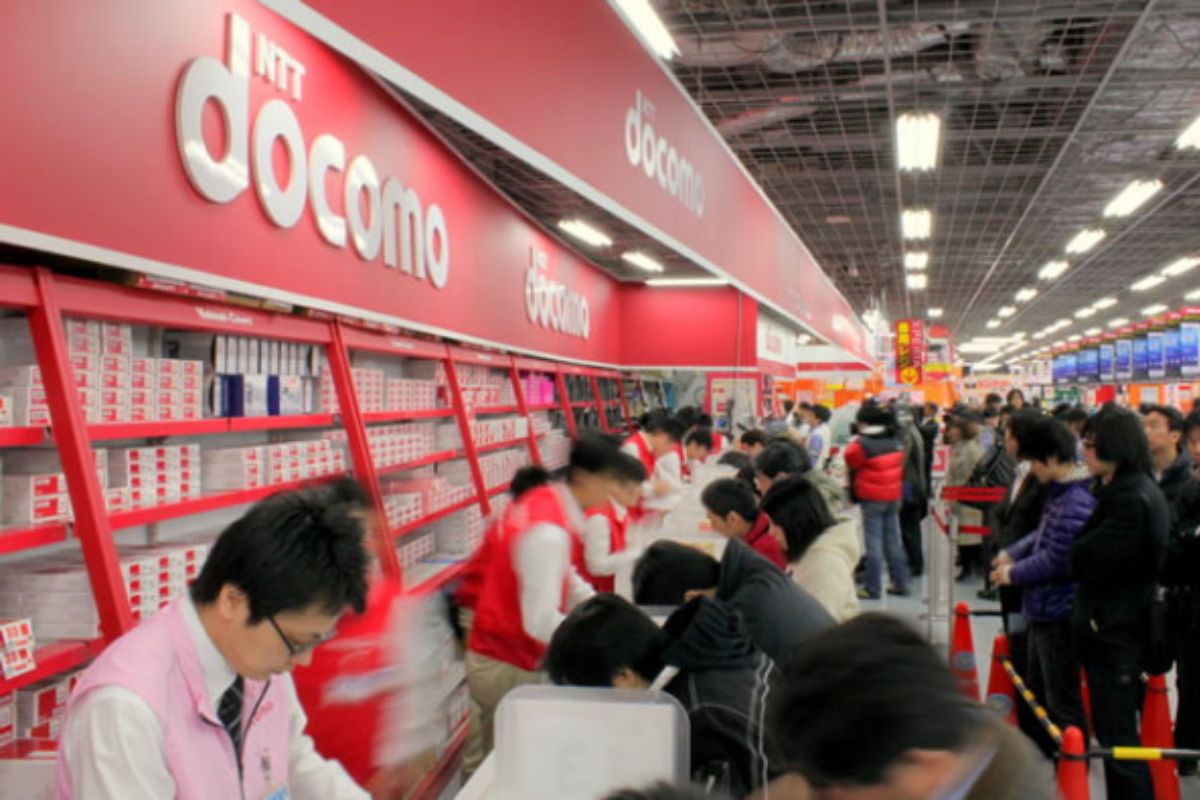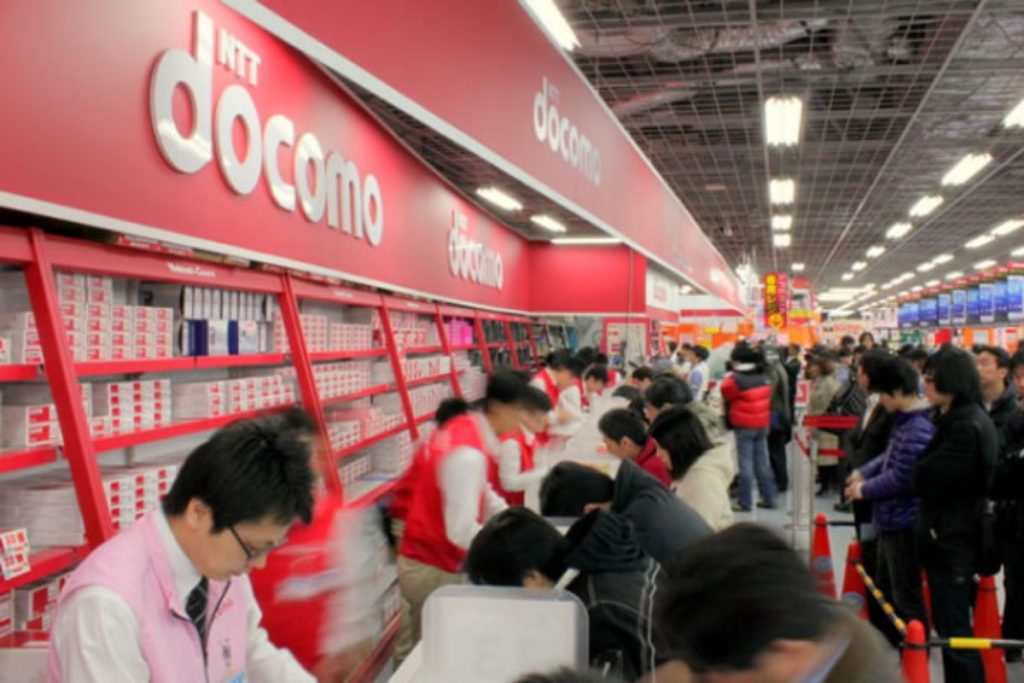 To support all those customers, Docomo has built an awesome retail presence. They have their own stores all over – around 2,000 locations. But you can also find Docomo services at partner stores like electronics shops and convenience stores – there's over 30,000 of those spread throughout Japan.
II. Docomo Mobile Network Coverage and Speed in Japan
1. Docomo Network Coverage
With over 20,000 base stations across Japan, Docomo has by far the most extensive 4G LTE mobile network in the country covering over 99% of the population. Their coverage extends to rural areas, underground metro stations, bullet trains and even remote islands.


Over the past 6 months, Docomo substantially boosted the percentage of time users spent connected to its growing 5G service – up from 4.5% to 6.1%. So 5G availability is rapidly expanding beyond major cities.
2. Docomo Network Speed
In addition to unmatched coverage, Docomo also offers some of the fastest mobile network speeds in Japan and globally. According to Opensignal Japan Mobile Network Experience Report from April 2023, their average LTE download speed is around 52.8 Mbps while their 5G network offers blazing fast speeds of up to 204 Mbps.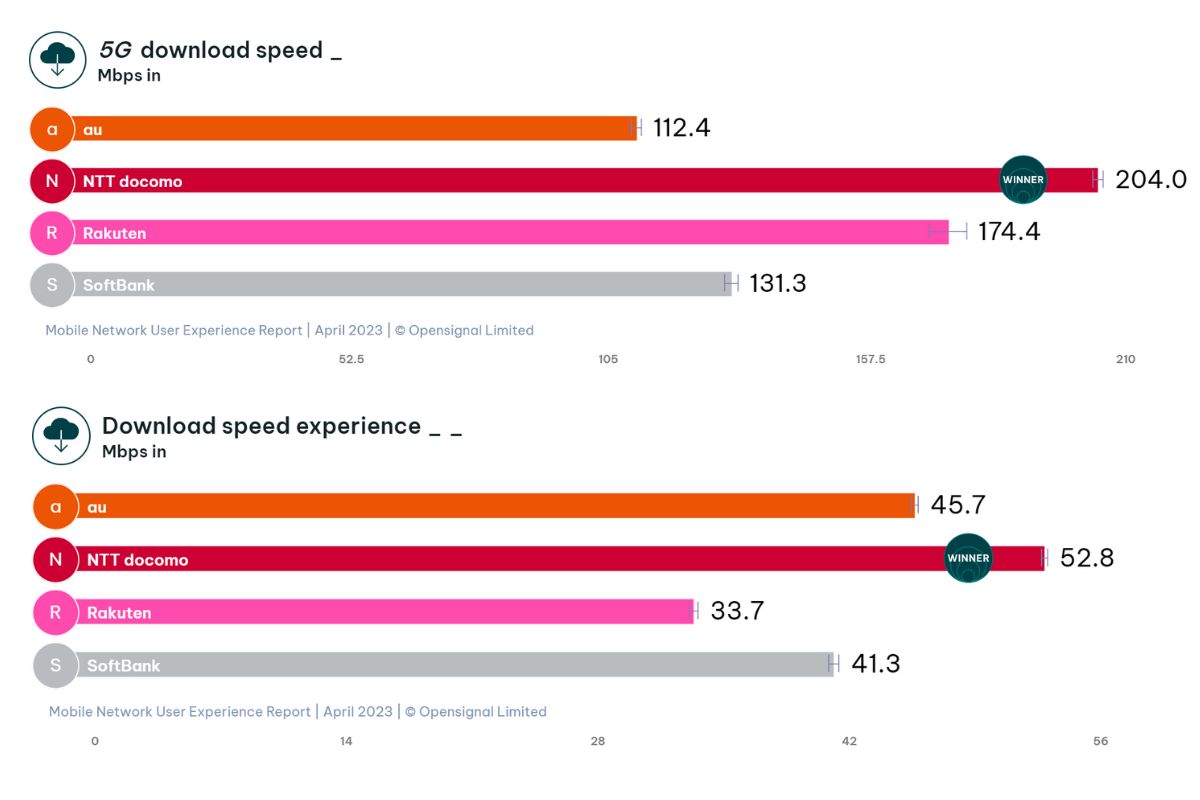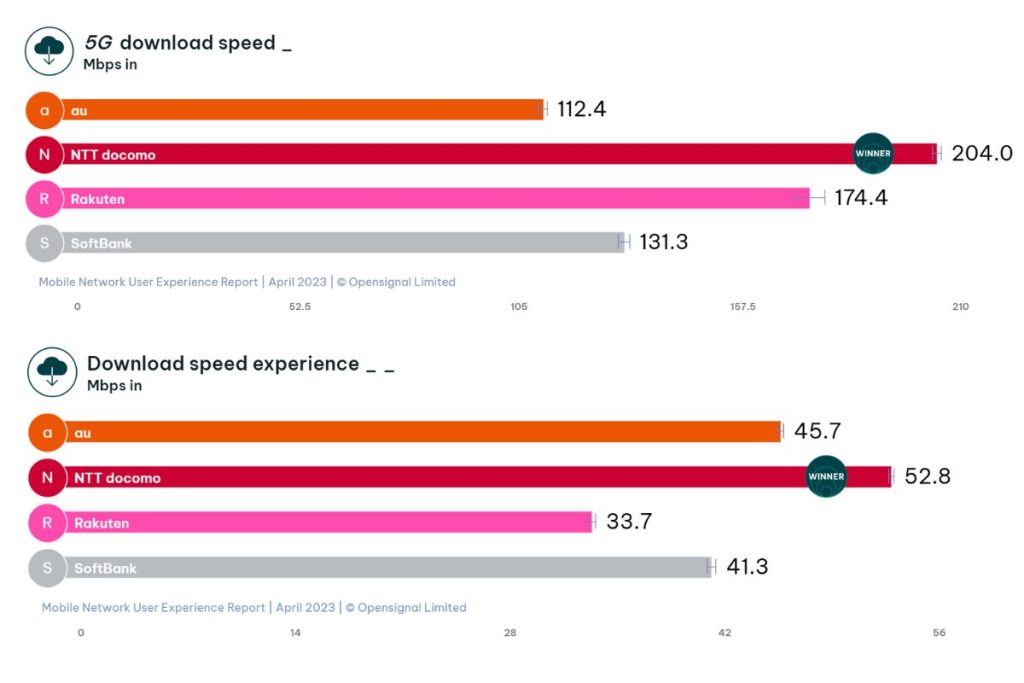 With a Docomo SIM, you can enjoy low latency and quick loading times when browsing, streaming, gaming or using maps. Expect speeds fast enough for HD video calling, mobile gaming, AR/VR apps and seamless travel connectivity.
Overall, Docomo's network consistently delivers leading speeds, widespread availability, and a highly reliable experience for activities like streaming, gaming and content downloading. It maintains top network performance across technologies as usage rapidly grows on its 5G rollout.
III. Overview of MVNOs in Japan
While the major cell carriers in Japan like Docomo are great for residents, their plans aren't super practical for short visits as tourists. Signing up directly with these main mobile network operators (MNOs) usually requires paperwork and long-term commitments – not ideal when you're only here a week or two.
Luckily, there are alternative providers called MVNOs (Mobile Virtual Network Operators) that make mobile access much easier for travelers. MVNOs partner with the big networks like Docomo to use their cell towers and infrastructure. But MVNOs focus on prepaid options without long-term contracts, making them perfectly suited for short stays.
Did you know over 20% of locals now use an MVNO rather than major carriers? MVNOs have become hugely popular for their pay-as-you-go flexibility and lack of long commitments. Their prepaid services give travelers an easy way to experience Japan's top-quality connectivity without red tape.
The following table compares the key differences between MVNOs and MNOs:
| | |
| --- | --- |
| MVNO | MNO |
| Prepaid SIMs without long-term contracts | Postpaid plans require registration process and long-term commitments |
| Competitive data packages for short stays | Plans optimized for residential use over months/years |
| Flexible pay-as-you-go options | Fixed monthly fee structure |
| Rely on MNO infrastructure without building own | Operate their own cellular networks and towers |
| Simpler purchase process suitable for visitors | More complex registration for non-residents |
IV. Best Docomo SIM Cards for Tourists and Cost
The following table provides an overview of some top mobile plans for tourists using Docomo network, comparing the key pros and cons of each option.
V. Where Can You Buy a Docomo SIM Card?
You can purchase Docomo prepaid voice & data SIM cards at the following locations across Japan:
Narita & Haneda Airport: Docomo stores at the arrival areas of both Tokyo airports sell their tourist SIM cards.
BIC Camera / Yodobashi Camera Stores: Two leading electronic retail chains that offer Docomo SIM cards at outlets across Japan.
Docomo Shops: Official Docomo postpaid and prepaid SIM cards available at their stores in Tokyo, Osaka, Kyoto and other major tourist cities.
Don Quijote Stores: Shopping chain with over 160 stores across Japan selling Docomo prepaid SIMs.
Online: Rakuten Global Market, Amazon Japan, Japan Experience and other websites ship Docomo visitor SIM cards worldwide.
Note: If you need to change the physical size of your SIM card during your trip, most providers will charge a handling fee for the alteration. The exact fee varies between carriers, so it's important to check individual policies.
VI. Docomo Call and SMS Rates
While MVNOs provide flexible short-term options, you may still want a traditional long-term contract if visiting Japan for an extended period. Once activated, your Docomo SIM Card lets you make calls and send texts in Japan at the following rates:
| | | |
| --- | --- | --- |
| Service | Cost | Cost in US$ |
| Domestic Call Fee | 22 JPY per 30 seconds | 0.2953 US$/min |
| Receiving Calls | Free | Free |
| Domestic SMS Fee | From 3.3 JPY per message | 0.022 US$ |
| International Call Fee (From Japan to overseas) | From 31 JPY per 30 seconds | 0.4154 US$/min |
| International SMS Fee | Between 50 to 500 JPY per message | 0.34 to 3.4 US$ |
Note: SMS is limited to 160 characters per message in Japanese (70 characters in English).
VII. How to Top up Docomo SIM Card
Topping up your prepaid SIM card for more data is easy once you know the basic process, which can differ a bit depending on your Mobile Virtual Network Operator (MVNO) on the Docomo network in Japan.
1. Online Portal:
Most MVNOs offer an online portal where you can log in and purchase additional data. You'll need a Japanese credit card or bank account linked to complete the transaction.
2. Convenience Store Cards:
Top-up data cards are widely available at convenience stores across Japan. Simply purchase a card with the desired amount, then enter the card's code on your MVNO's website or app.
3. Automated Phone Service:
Some MVNOs provide an automated phone service for topping up data. You would call a dedicated number and follow the voice prompts to add funds over the phone.
However, it's best to check the exact process on your MVNO's website or by contacting customer support, as the steps may vary slightly by provider. It's also important to note that prepaid SIMs often have limits on how much data can be purchased at once. Any unused allotment could expire after a set period as well. For these reasons, only top up the estimated amount needed to avoid waste.
VIII. Alternatives to Docomo SIM Cards
1. SIM Cards by Other MVNOs:
SIM card plans
Operator
Plan Name
Data Allowance
Validity Period
Price (JPY)
Price (USD)
Bmobile
Data SIM
1GB
30 days
1,980
$14.58
Data SIM
3GB
30 days
2,970
$22.02
COMST
Data SIM
1.5GB
30 days
2,420
$18.01
Data SIM
10GB
30 days
8,800
$65.63
GTN Mobile
Data SIM
1GB
30 days
5,000
$37.25
Data SIM
5GB
30 days
10,000
$74.25
IIJmio
Travel SIM
1GB
30 days
1,990
$14.79
Travel SIM
2GB
30 days
3,020
$22.48
Mobal
Data SIM
1GB
30 days
3,990
$29.66
Data SIM
10GB
30 days
16,500
$123.26
Nippon SIM
Data SIM
1GB
30 days
1,780
$13.23
Data SIM
2GB
30 days
1,980
$14.79
Sakura Mobile
Data SIM
1GB
30 days
4,950
$36.90
Data SIM
10GB
30 days
26,400
$197.01
Wi-Ho!
Data SIM
1GB
30 days
4,980
$36.93
Data SIM
5GB
30 days
5,980
$44.37
Are you planning a trip to Japan and want to avoid the hassle of swapping SIM cards or paying expensive roaming fees? Look no further than esimjapan.net.
With eSIMs, you can access a Japanese data plan directly on your smartphone without needing a physical SIM card. Simply scan a QR code and you're ready to go – as long as your device supports eSIM technology.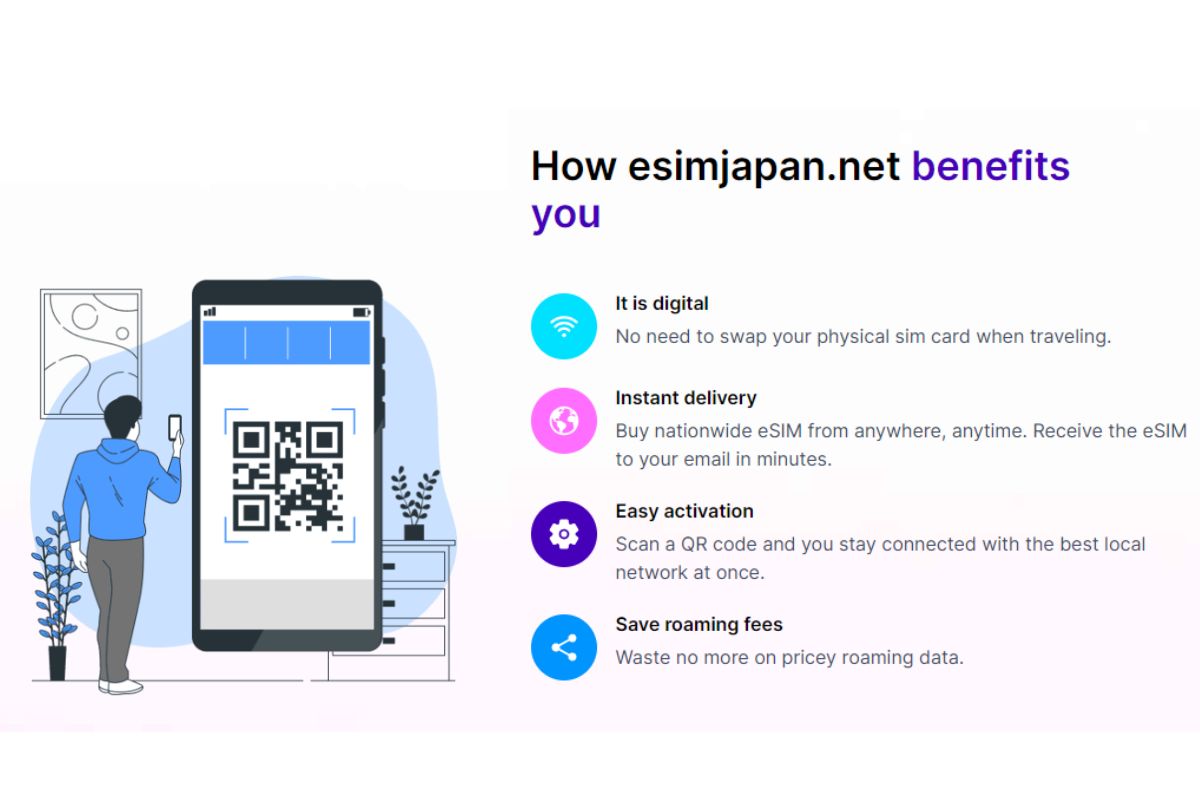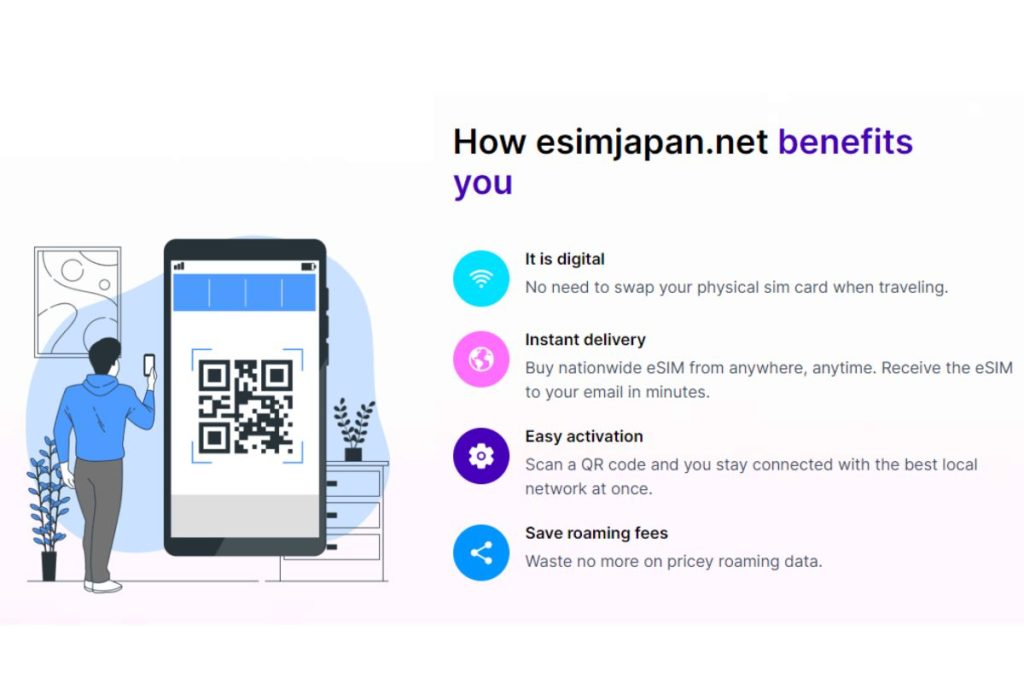 esimjapan.net offers many benefits. Unlike physical SIM cards, eSIM activation is entirely digital. Once you purchase your eSIM profile, you'll receive an email with a QR code that you can scan using your phone's camera, and the eSIM will automatically provision on your device.
You won't need to wait in line to register for a SIM slot – just open the email and you're connected!
esimjapan.net partners directly with major Japanese carrier KDDI, ensuring you receive high-speed 4G/5G data on their reliable networks whether you're in the city or a rural village. We offer flexible eSIM plans ranging from 3 days up to 1 month, so you can choose the perfect length for your Japan trip itinerary. Data allowances range from 1GB up to a generous 20GB per day.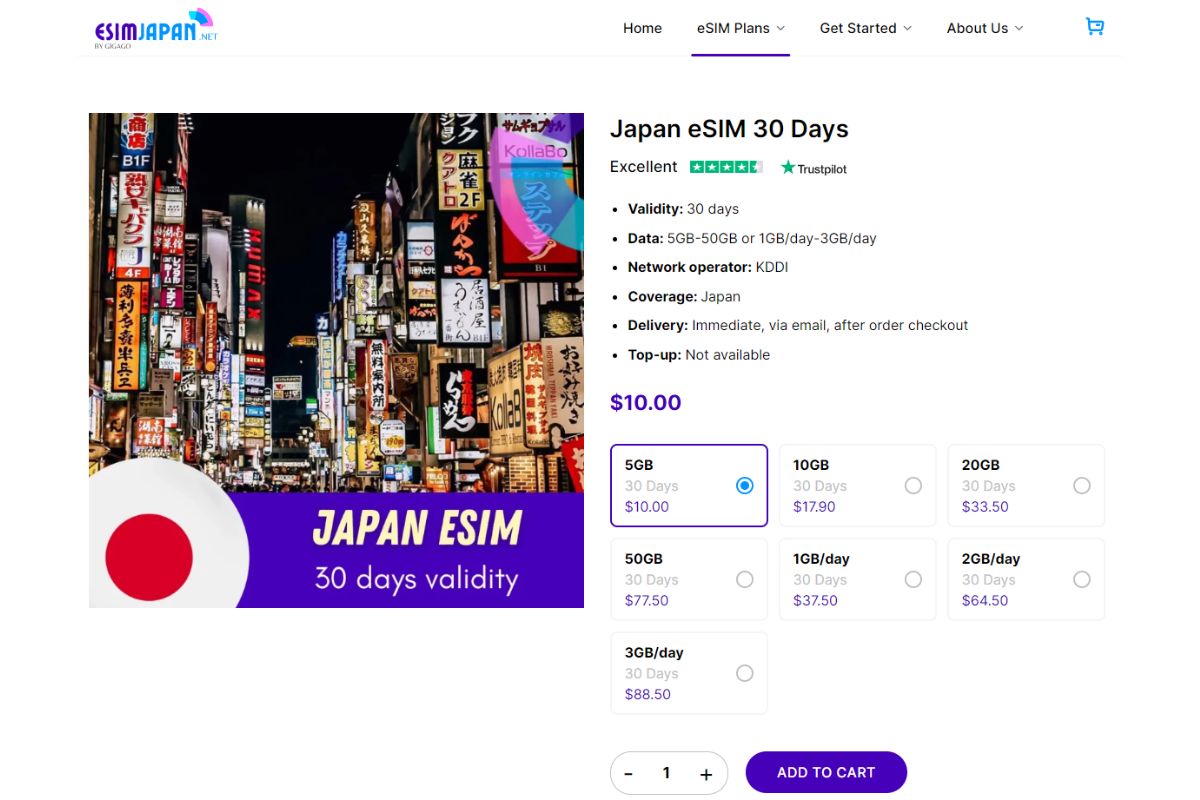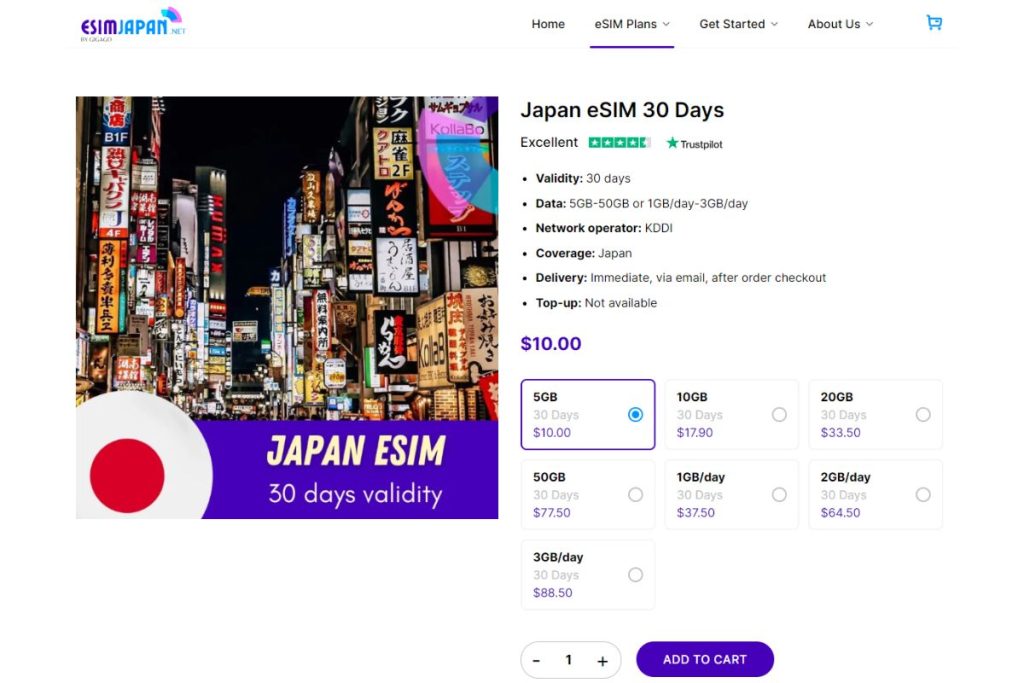 Detailed setup guides are provided in multiple languages to ensure smooth installation of the eSIM on any compatible device. And if you have any activation issues, customer support is available 24/7 via live chat, email, and WhatsApp.
IX. FAQs about Docomo
Does Docomo SIM card work in rural areas?
With over 99% population coverage, Docomo has excellent rural coverage across Japan's countryside and remote islands. You can stay confidently connected even off the beaten path.
Can I use Docomo SIM card in my locked phone?
If your phone is locked to a specific carrier, it will not work with a SIM card from a different carrier. This means if your phone is locked and you try to use a Docomo SIM card, it will not work unless the phone is locked to Docomo.
Do I need to register Docomo SIM card with my ID?
Yes, when registering a Docomo SIM card, you are required to provide a document verifying your identity. This could be a driver's license, student ID card, or other forms of identification
Can I make international calls with Docomo SIM card?
Yes, you can place international calls with Docomo prepaid SIM cards at rates starting from 100 yen/minute. Easier to use VoIP apps for cheap calling.
X. Final Words
We hope this detailed guide has provided you all the necessary information to make the right decision for your connectivity needs in Japan. Docomo SIM cards offer reliable coverage, speeds and good prepaid plans for travelers exploring Japan. Buy the Docomo prepaid plan that best matches your data usage, trip duration and budget needs for smooth connectivity throughout your visit. Enjoy your travels in Japan!