Japan is a popular tourist destination, attracting millions of visitors every year from all over the world. Having reliable mobile connectivity during your trip is crucial, allowing you to navigate, stay in touch with loved ones back home, share pictures on social media, and more.
SoftBank is one of the major mobile carriers in Japan with excellent nationwide 4G/LTE coverage. In this comprehensive guide, we will cover everything you need to know about getting SoftBank SIM cards or eSIM for your upcoming Japan trip.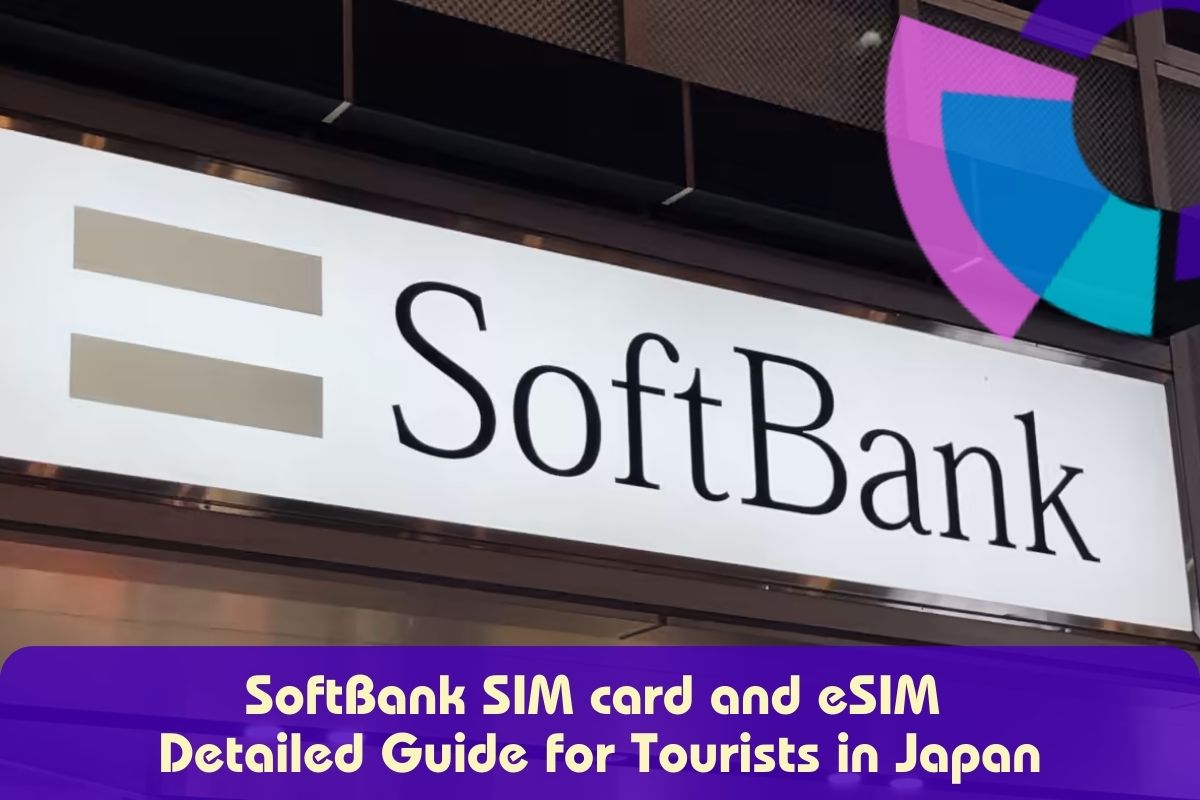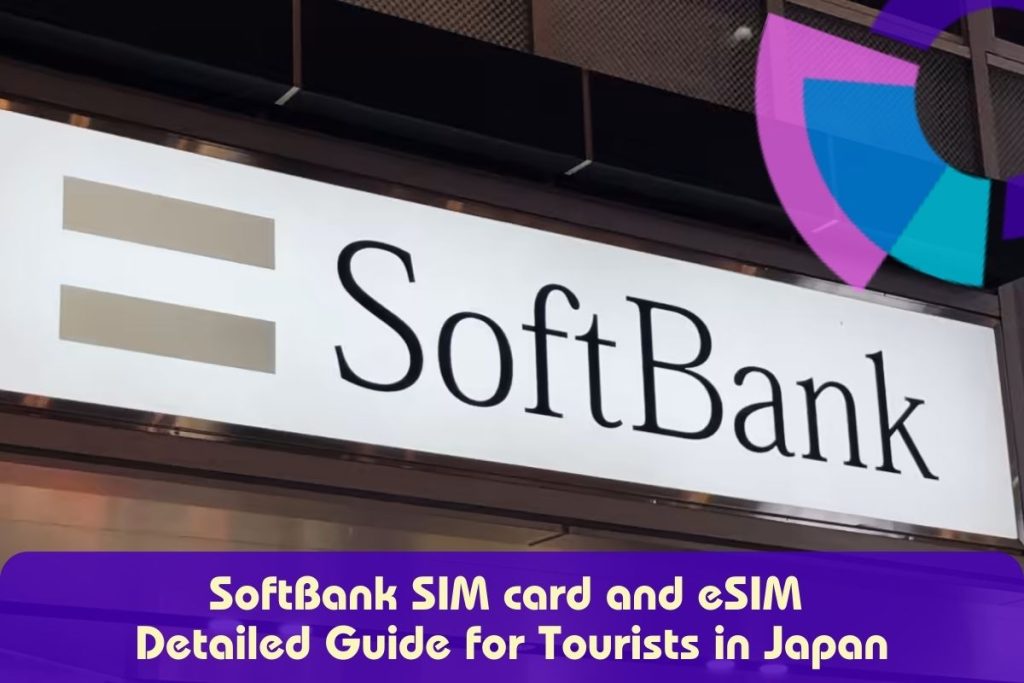 Table of Contents
I. Quick Facts about SoftBank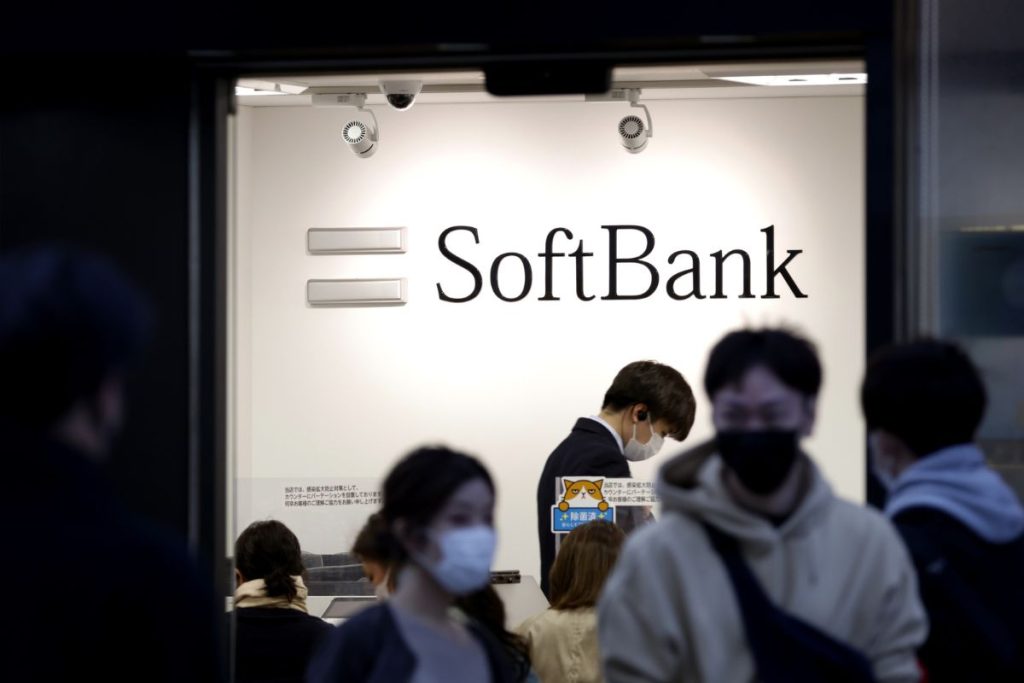 Founded in 1981, SoftBank is one of the leading telecommunications and internet companies in Japan.
Its full legal name is SoftBank Group Corp.
SoftBank provides mobile, broadband, e-commerce, AI, smart robotics, clean energy technology services.
As of 2022, it has over 50 million mobile subscribers in Japan.
SoftBank has around 95% population coverage in Japan on its 4G LTE network.
It has over 1,200 SoftBank shop stores and over 9,200 partner stores across Japan.
II. SoftBank Coverage and Speed in Japan
1. SoftBank Coverage in Japan
With around 95% population coverage, SoftBank has extensive nationwide mobile network in Japan. It has great coverage even in rural areas and smaller islands.
Major cities like Tokyo, Osaka, Kyoto, Sapporo, Fukuoka are very well covered by SoftBank's 4G network. You will have strong data speeds for web browsing, emails, messaging, maps, Uber/social media.
SoftBank also has good in-building coverage in Japan. You can get signals in basements, underground metro stations, large shopping malls, buildings.
2. SoftBank Network Speed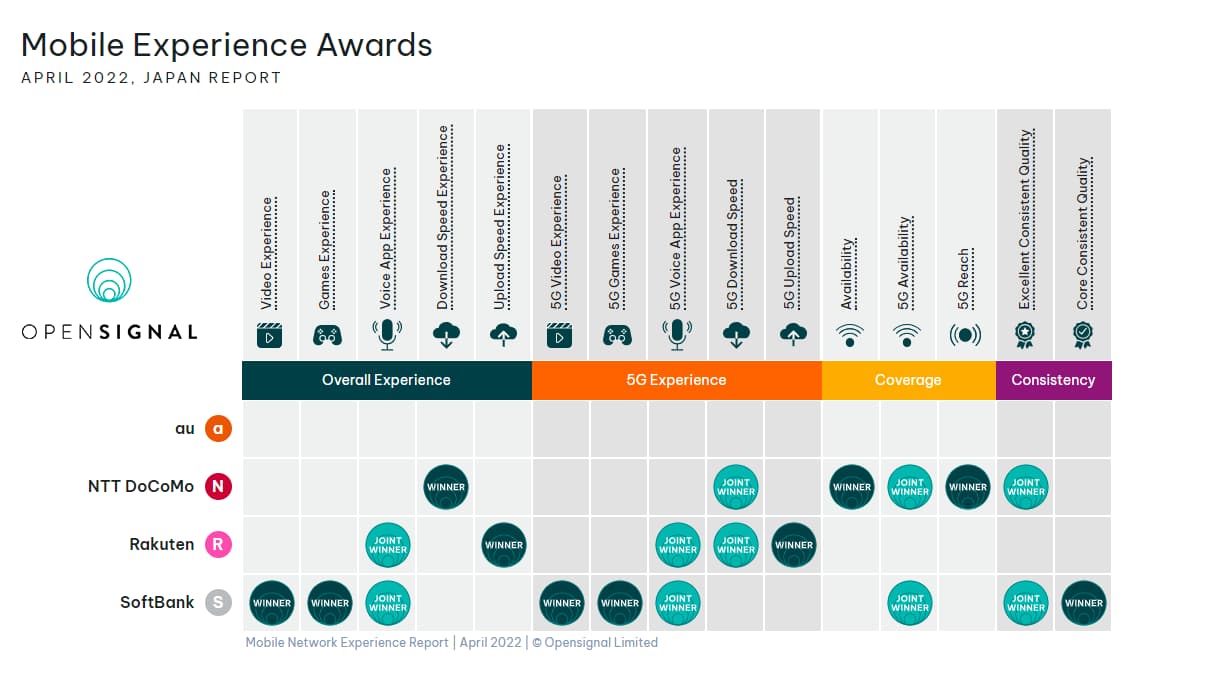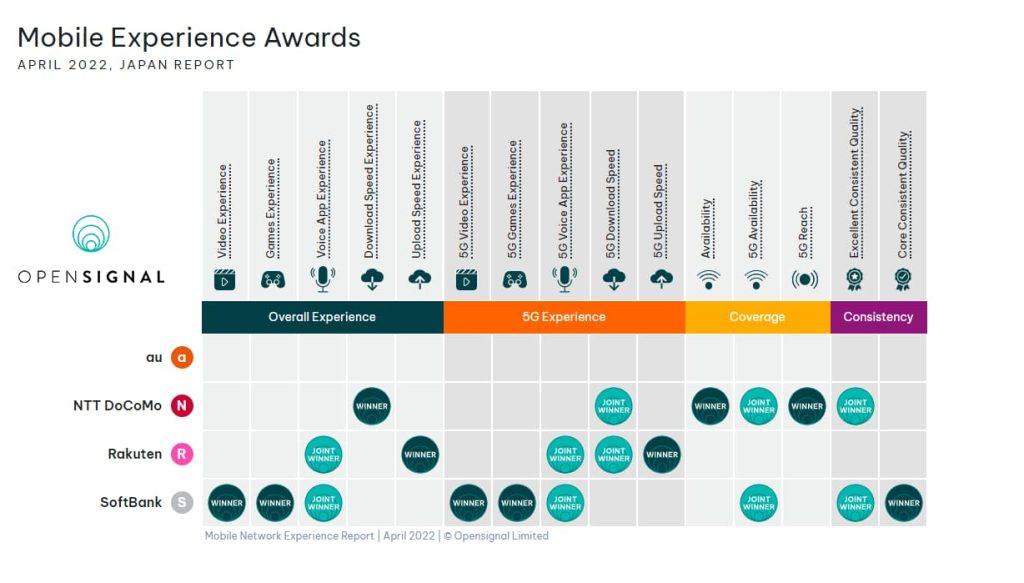 In major cities, SoftBank's average 4G LTE download speeds are around 20-40 Mbps. This is fast enough for HD video streaming, video calls, uploading photos to social media.
Upload speeds are roughly around 10-15 Mbps on 4G network, which is decent as well.
Latency is very good on SoftBank Japan around 30-50 ms. So activities like online gaming, voice calls, real-time navigation won't face any major lag issues.
III. SoftBank Connectivity Options for Travelers to Japan
There are two main options to get SoftBank mobile connectivity in Japan as a short-term visitor:
SoftBank Prepaid SIM Card: It is a physical plastic SIM card that you can insert into your unlocked phone to access SoftBank's network during your trip. Comes with preloaded data & call packages.
SoftBank eSIM: A digital SIM integrated into your phone that connects to SoftBank network. eSIM activation must be done before arrival in Japan. Limited to certain phone models only.
Both prepaid SIM card and eSIM provide the same SoftBank coverage and speed. Choose as per your phone compatibility and activation preference.
IV. Best SoftBank SIM Cards for Tourists and Cost
Below are two top recommended SoftBank SIM cards for tourists in Japan:
1. SoftBank Japan Prepaid SIM Card
7 Day Plan: Comes with 500 MB data, 100 mins local calls & texts. Valid for 7 days.
14 Day Plan: Offers 1.5 GB data, 200 local mins & texts. Valid for 14 days.
30 Day Plan: Provides 3GB data, 300 local mins & texts. Valid for 30 days.
Speed reduced to 128 Kbps after data quota finished.
Costs around 3500 Yen ($25) for 7 days, 4000 Yen ($30) for 14 days, 5500 Yen ($40) for 30 days plan.
2. Global Advanced SIM
Specifically designed for inbound tourists by SoftBank.
5 GB plan valid for 21 days. Speed reduced to 128 kbps after 5GB.
Unlimited Japan calls & 100 international minutes.
Costs around 3980 Yen ($29).
Both SIM cards can be picked up at airport arrival, Softbank stores or have it shipped directly to your hotel in Japan. Easy self-activation.
V. Does SoftBank Japan Support eSIM?
Yes, SoftBank does provide eSIM connectivity option in Japan.
However, there are couple limitations to consider:
Only available for iPhones currently (XS, XS Max or later models). No Android phone support yet.
eSIM activation must be done before arriving in Japan through SoftBank Global Rental app. Can't activate after reaching Japan.
SoftBank eSIM Japan provides same prepaid data, calls & validity as regular SIM cards but in digital form integrated into your phone.
Pricing is also same starting from around $25 for 7 days plan. Speed reduced after data quota finished.
VI. Where Can You Buy SoftBank SIM Card and eSIM?
1. Where to Buy SIM Card in Japan
You can purchase SoftBank SIM card easily in Japan:
SoftBank Stores – Available at most SoftBank shop stores across Japan airports, cities. Staff can help with activation.
Airport pick up – Pre-order online & pick up SoftBank SIM card after arrival at major airports like Tokyo Narita, Osaka Kansai etc.
Online delivery – Order SoftBank prepaid SIM card on sites like Japan SIM Card, get it delivered to your hotel or Airbnb.
Convenience stores – Can find SoftBank SIMs at popular convenience stores like 7-Eleven, Lawson, Family Mart. Self-activate using instructions.
Electronics stores – Sold at large electronic shops like Yodobashi, Bic Camera, Yamada Denki often at lower prices.
2. Where to Buy eSIM
To get SoftBank Japan eSIM, you must download their Global Rental app before arriving and activate the eSIM through the app. Key steps:
Download "SoftBank Global Rental" app on your iPhone
Choose Japan eSIM plan and make payment on app
Activate your eSIM and account using Apple ID
eSIM gets downloaded remotely on your phone over-the-air
eSIM activation must be done before arriving in Japan when connected to home country WiFi. Can't activate after reaching Japan.
VII. How to Activate SoftBank SIM Card/eSIM
1. How to Use SIM Card
Activating regular SoftBank SIM card is easy. Follow these steps:
Insert SoftBank SIM in your unlocked phone. Turn phone off.
Turn phone back on. It will auto-detect SIM and redirect to APN setup screen
Enter APN details – fast.softbank.ne.jp. Leave rest of settings as default.
You will get SMS with connection confirmation and data balance
Ready to start using mobile data, calling and texting
You can recharge more data packs through My SoftBank app anytime during your trip when required.
2. How to Activate eSIM
As mentioned before, SoftBank Japan eSIM must be activated before arrival in Japan via their Global Rental app using below steps:
Download SoftBank Global Rental app on your iPhone
Select Japan eSIM plan and complete payment
Enter details and verify Apple ID for eSIM activation
eSIM profile will be downloaded remotely on your iPhone over-the-air
Takes around 15-20 minutes for eSIM to activate after download
Connect to SoftBank Japan network once landed in Japan
VIII. SoftBank Japan Call & SMS Rate
Below are the standard voice call and text rates on SoftBank Japan network:
| | | |
| --- | --- | --- |
| Service | Cost | Cost in US$ |
| Calling other SoftBank Japan numbers | 20 JPY/min | 17 cents/min |
| Domestic calls to other Japan networks | 20 JPY/min | 17 cents/min |
| International calls (US) | 10 JPY/min | 9 cents/min |
| International calls (China) | 30 JPY/min | 26 cents/min |
| International calls (Other Countries) | 100 JPY/min | 87 cents/min |
| Outgoing local SMS | 3 JPY/message | 3 cents/message |
| Incoming SMS | Free | Free |
Do note international calling rates are higher so best to use apps like WhatsApp, FaceTime Audio, Skype for cheap international calls.
IX. Useful USSD Codes for SoftBank
Here are some useful USSD codes to check data balance, recharge packs on SoftBank Japan:
*135# – Check SoftBank prepaid data balance
*136# – Check prepaid card number & validity info
*123# – List special data & international call packs offers
*125*X# – Buy specific data packs (X= pack number from *123# list)
X. How to Top Up SoftBank SIM Card/eSIM
When your data or call balance runs low, you can easily recharge more packs on both SoftBank SIM and eSIM in Japan:
Using My SoftBank app – Buy data add-ons through My SoftBank app using international credit/debit card
SoftBank shops – Visit nearest SoftBank store and recharge through staff assistance
Convenience stores – Top up vouchers available at 7-Eleven, Lawson stores. Load using barcode
Online top up – Some sites like Japan SIM Card offer online recharge service as well
So running out of data or calls is not an issue. You can quickly buy more data packs on the fly through the app during your Japan trip.
XI. Alternatives to SoftBank SIM Cards
1. SIM Cards by Other MVNOs:
Here are some other popular Japan SIM card options to consider as an alternative to SoftBank when traveling to Japan:
SIM card plans
Operator
Plan Name
Data Allowance
Validity Period
Price (JPY)
Price (USD)
Bmobile
Data SIM
1GB
30 days
1,980
$14.58
Data SIM
3GB
30 days
2,970
$22.02
COMST
Data SIM
1.5GB
30 days
2,420
$18.01
Data SIM
10GB
30 days
8,800
$65.63
GTN Mobile
Data SIM
1GB
30 days
5,000
$37.25
Data SIM
5GB
30 days
10,000
$74.25
IIJmio
Travel SIM
1GB
30 days
1,990
$14.79
Travel SIM
2GB
30 days
3,020
$22.48
Mobal
Data SIM
1GB
30 days
3,990
$29.66
Data SIM
10GB
30 days
16,500
$123.26
Nippon SIM
Data SIM
1GB
30 days
1,780
$13.23
Data SIM
2GB
30 days
1,980
$14.79
Sakura Mobile
Data SIM
1GB
30 days
4,950
$36.90
Data SIM
10GB
30 days
26,400
$197.01
Wi-Ho!
Data SIM
1GB
30 days
4,980
$36.93
Data SIM
5GB
30 days
5,980
$44.37
So evaluate other providers as well for potentially better prices or data speeds as per your travel needs.
If you're looking to travel to Japan and want to avoid the hassle of switching SIM cards or paying expensive roaming fees, then esimjapan.net is your solution.
With eSIM technology, you can access a Japanese data plan directly on your smartphone without requiring a physical SIM card. All you need to do is scan a QR code, and if your device supports eSIM technology, you're good to go.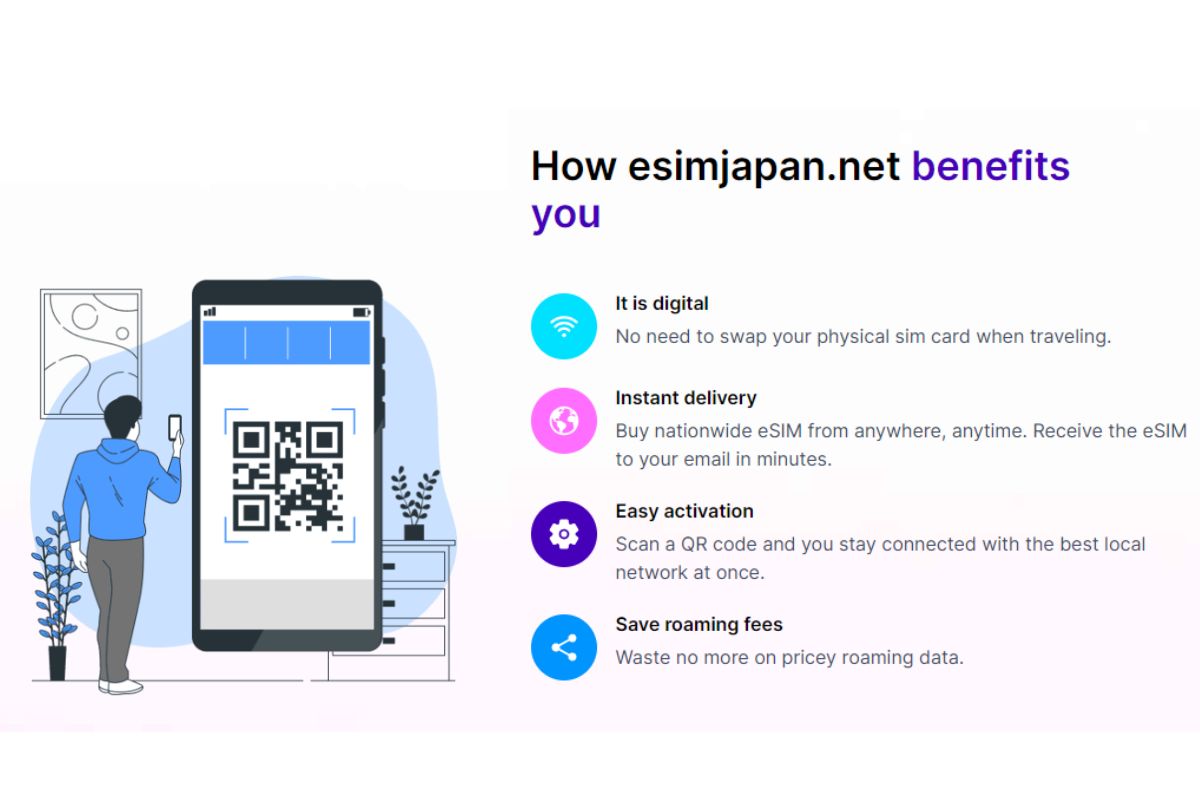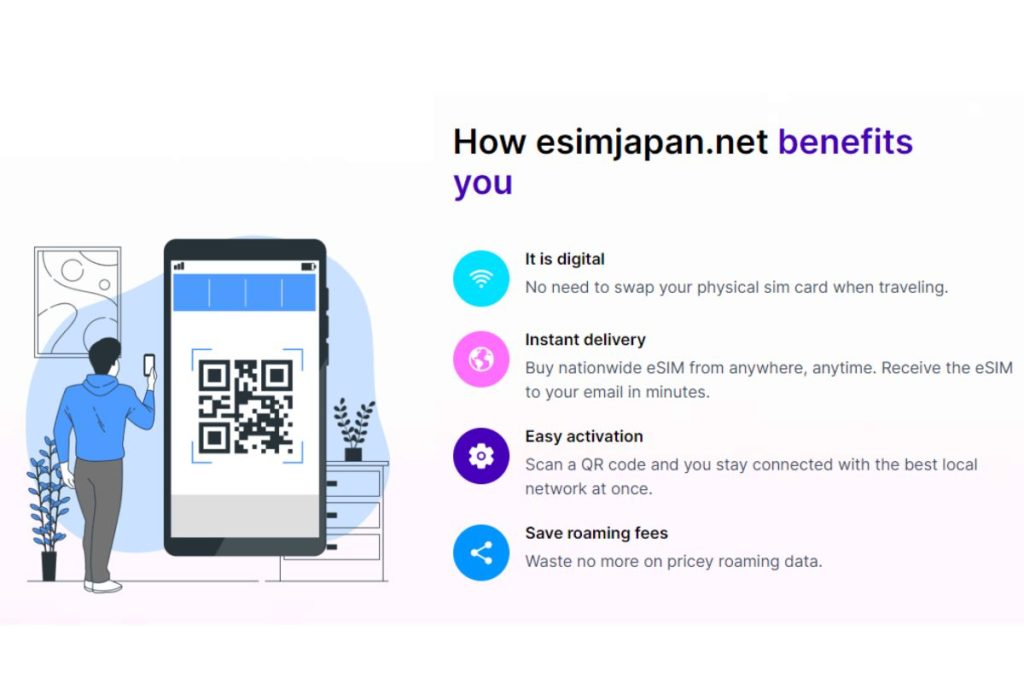 Using esimjapan.net offers many benefits. The activation process is entirely digital, so you won't need to wait in line to register for a SIM slot. After purchasing your eSIM profile, you'll receive an email with a QR code which you can scan using your phone's camera, and the eSIM will automatically provision on your device. This means that you can connect quickly and easily, wherever you are.
esimjapan.net partners with all three Japanese major carriers: Docomo, KDDI and SoftBank , ensuring you get high-speed 4G/5G data on their reliable networks whether you're in the city or a rural village. We offer flexible eSIM plans ranging from 3 days up to 1 month, and data allowances range from 1GB to 20GB per day.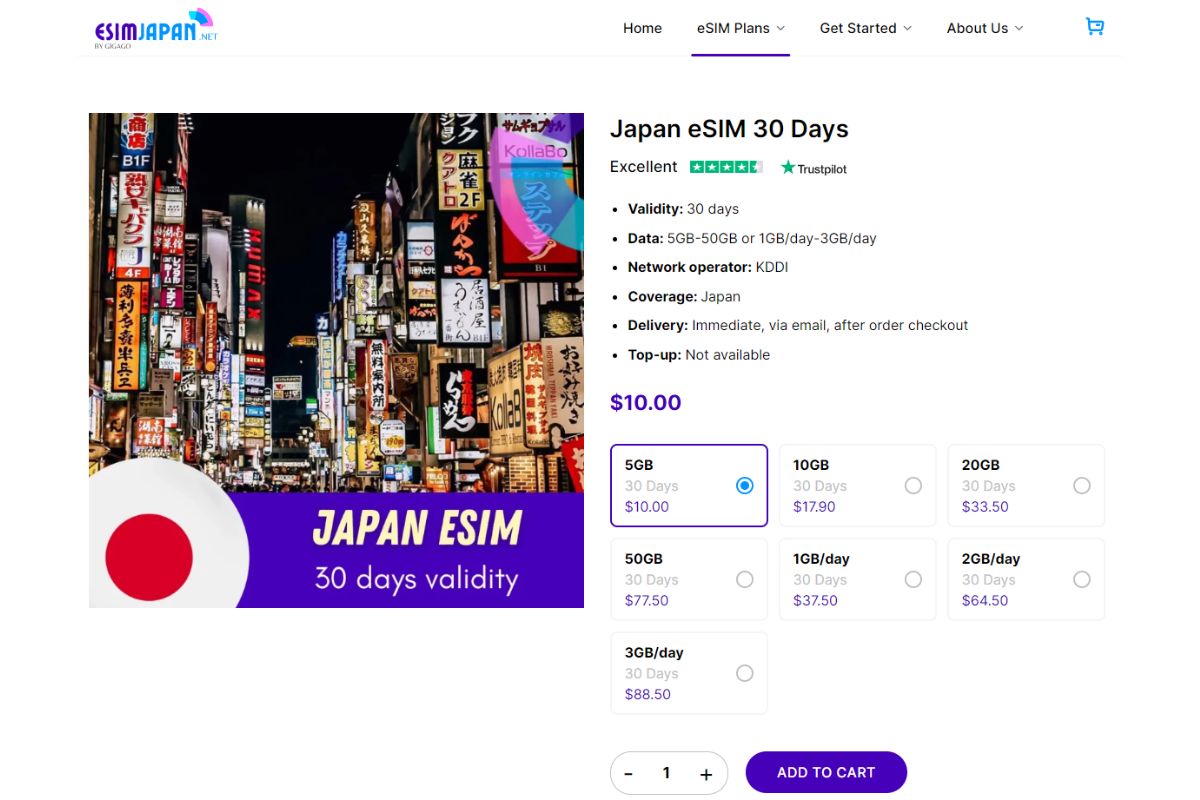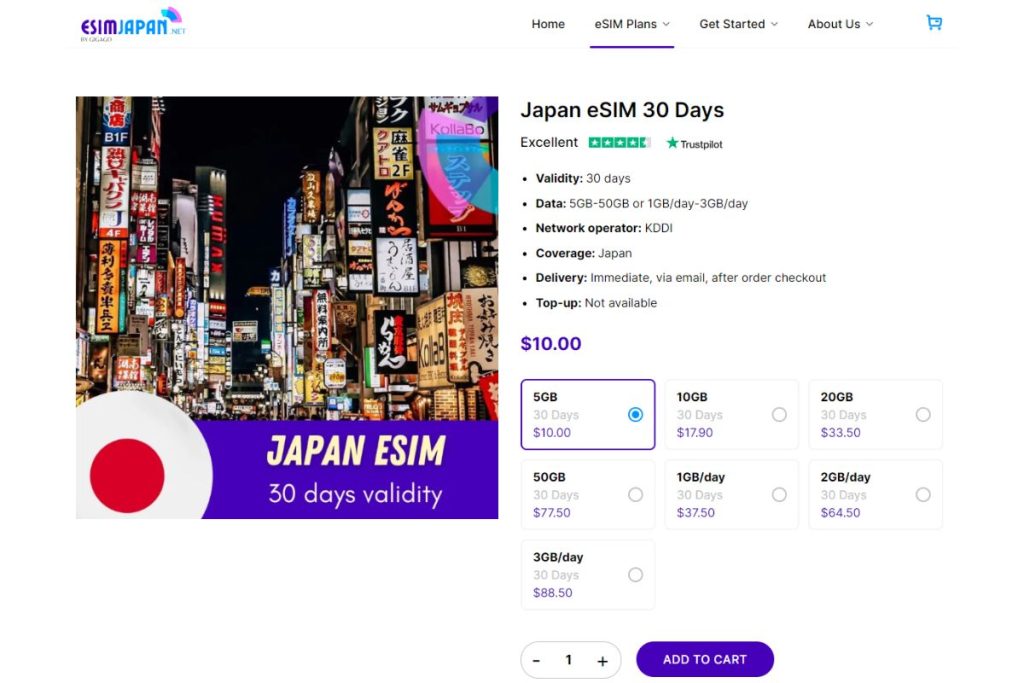 To make things even easier, detailed setup guides are provided in multiple languages to ensure smooth installation of the eSIM on any compatible device. If you run into any issues during activation, customer support is available 24/7 via live chat, email, and WhatsApp.
So why wait? Get your eSIM and enjoy your trip to Japan without any worries about connectivity or costs.
XII. FAQs about SoftBank Japan
Does SoftBank SIM work in other parts of Asia?
No, SoftBank SIM is valid only within Japan. It won't work outside Japan.
Can I use SoftBank SIM in Japan for more than 30 days?
SoftBank has maximum 30 days validity on tourist SIM cards. You can buy multiple 30-day SIMs for longer stay.
Does SoftBank SIM card work in rural areas/smaller islands?
Yes, SoftBank has wide network coverage in Japan including rural areas and smaller islands.
Can I use SoftBank SIM in multiple devices?
No, one SIM can be used in only one device at a time. For multiple devices, get a pocket WiFi rental.
Does SoftBank throttle speed after data cap?
Yes, speed reduced to 128 Kbps once data quota finished on all SoftBank tourist SIMs.
Can I make international calls with SoftBank SIM?
Yes, international calls are supported but charged higher rates. Better to use VoIP apps for cheap international calling.
XIII. Final Words
Hopefully this detailed guide has provided you complete information on getting SoftBank SIM cards or eSIM in Japan for your upcoming trip. SoftBank provides excellent connectivity throughout Japan so your Japan travels will be smooth and convenient. Have a wonderful trip!