Whether traversing the bustling streets of Tokyo or navigating the winding roads between quaint villages, staying connected while traveling in Japan is crucial. However, using a foreign data plan can result in sky-high international cellular charges. To avoid the sting of pricey roaming fees, savvy visitors make acquiring a Japan SIM card their top priority upon arrival at major Japanese airports.
In this blog post, we will help you to find the best solution for your connectivity needs in Japan.
Table of Contents
I. Which Airport in Japan Offers SIM Cards for Tourists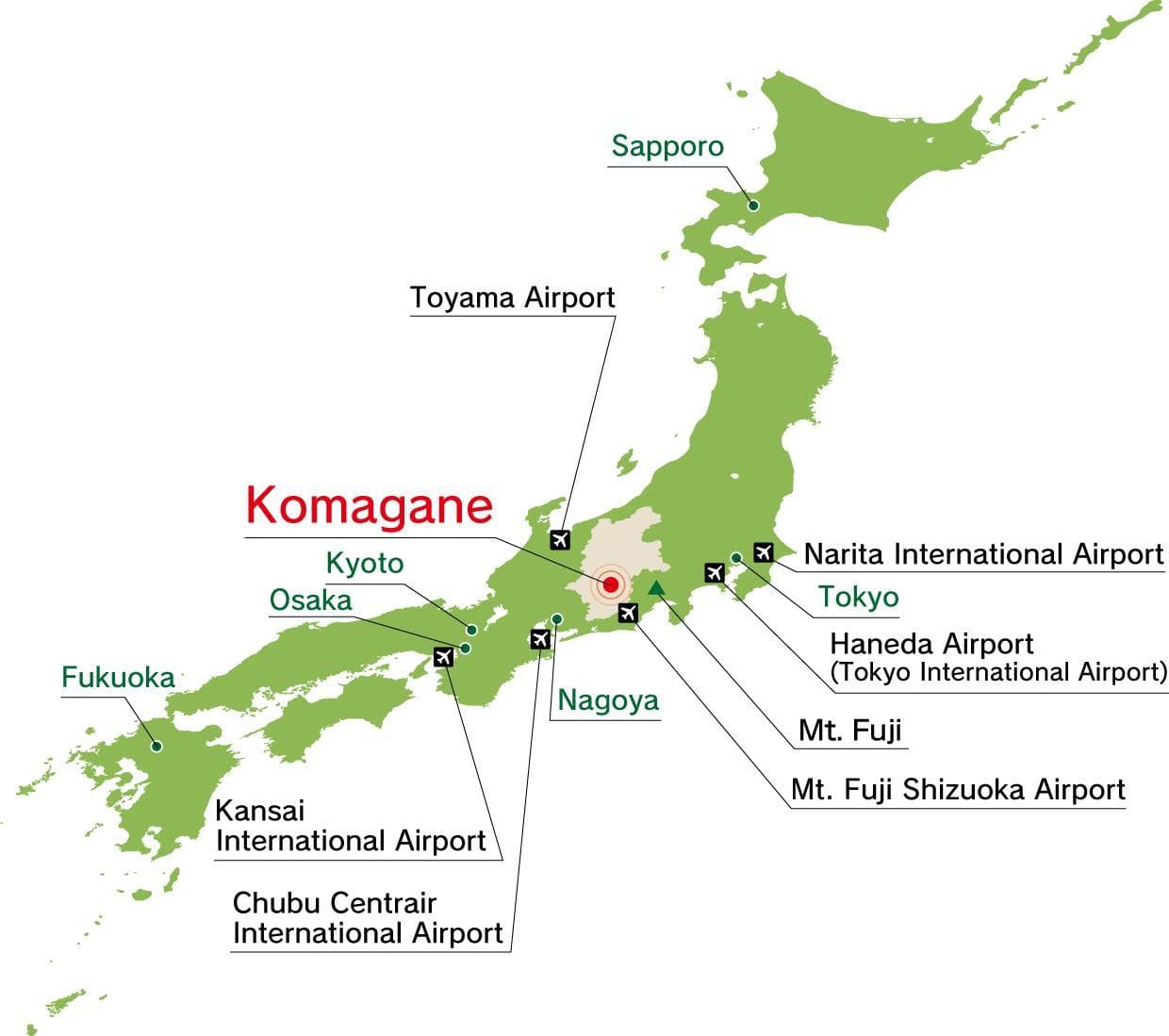 Japan has numerous airports catering to both domestic and international flights. However, not all airports provide SIM card services specifically tailored for tourists. Here are some of the major airports in Japan that offer SIM cards for travelers:
These airports have designated counters or shops where you can purchase SIM cards upon arrival. Each airport may offer different services and SIM card options, so it's important to research beforehand to find the most suitable option for your needs.
II. Where to Buy Japan SIM Cards at Airports
When you arrive at any of the aforementioned airports, you'll find multiple options for buying SIM cards. Typically, these options include dedicated counters, vending machines, or even convenience stores within the airport premises. Here's a general overview of the process and things to consider when purchasing a SIM card at Japanese airports:
Dedicated Counters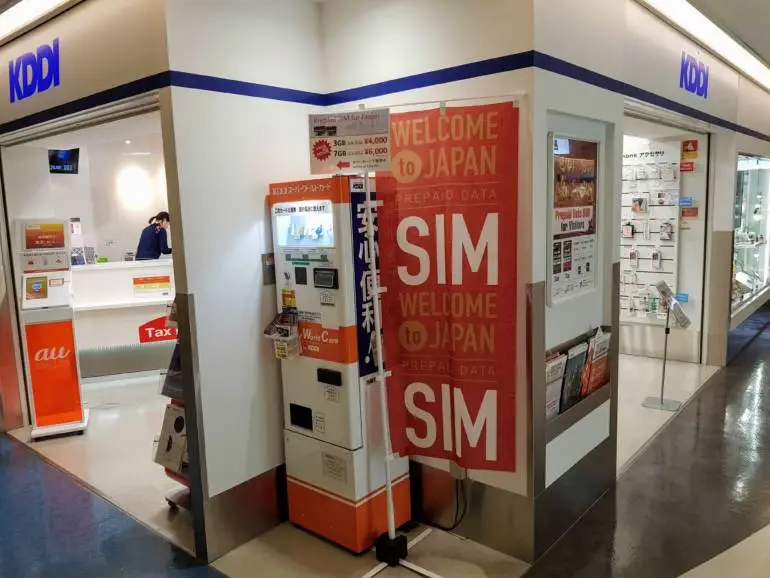 Most airports in Japan have dedicated counters operated by various telecommunications companies. These counters offer a wide range of SIM card options.
Some popular providers you might encounter include:
KDDI
Docomo
SoftBank
Rakuten Mobile
At these counters, you can browse through different plans and select the most suitable SIM card for your requirements. The staff is usually multilingual and will assist you in choosing the right option based on your length of stay and data needs.
Vending Machines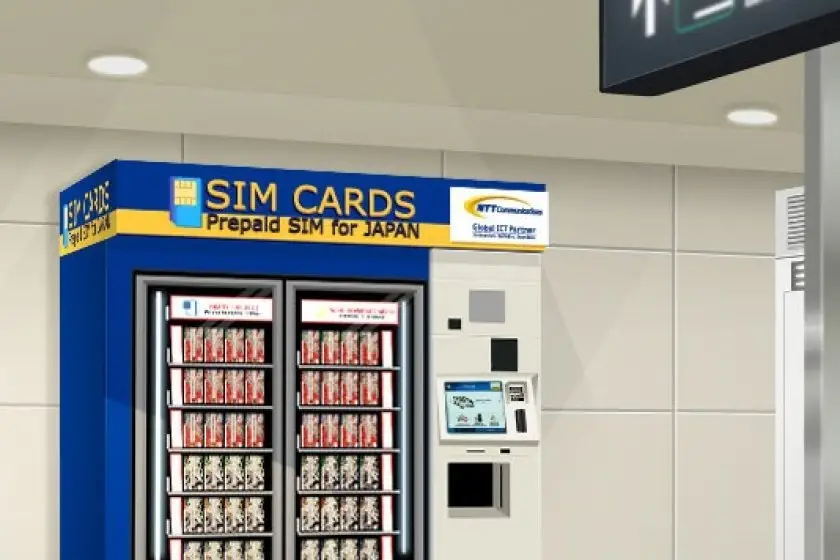 If you prefer a self-service option or arrive during non-operational hours, vending machines can be a convenient way to purchase a SIM card. These machines are typically located near the arrival hall or at designated spots within the airport. You can easily follow the instructions on the machine, make your selection, and complete the purchase with cash or credit card payment.
Convenience Stores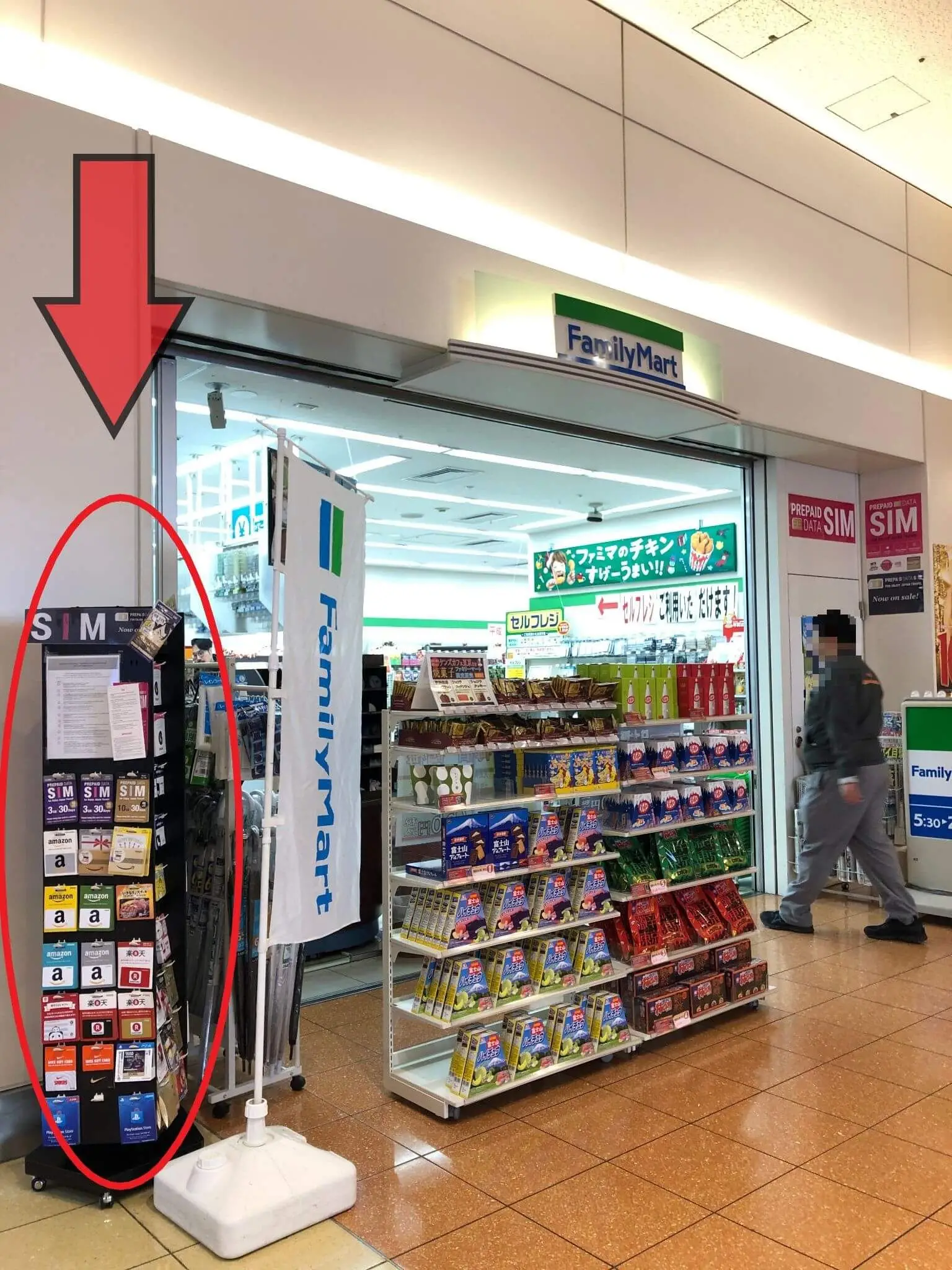 In these airports, you may find convenience stores like 7-Eleven (open 24 hours) or FamilyMart (opening hours: 6 am – 11 pm) that also sell SIM cards. This option can be useful if you prefer the flexibility of purchasing a SIM card along with other travel essentials or if you arrive outside of business hours when other shops may be closed.
Most standard prepaid SIM cards focused on data connectivity start at around the 1000-2000 yen ($6.67 – 12.34) price point across major airports in Japan.
III. What to Prepare to Buy a SIM Card at Japan Airports
Before heading to an airport in Japan to purchase a SIM card, there are a few essential items you should prepare to ensure a smooth and hassle-free experience. Here's a checklist of what you'll need:
Passport: As a tourist, you will be required to present your passport when purchasing a SIM card at the airport. Make sure your passport is valid and readily accessible.
Proof of Stay: Some airports may require proof of your stay in Japan, such as a hotel reservation or accommodation address. It's advisable to have this information available, although not all airports may ask for it.
Cash or Credit Card: Prepare enough Japanese yen (cash) or a credit card that is accepted in Japan to pay for your desired SIM card plan. While most places accept credit cards, carrying some cash can come in handy, especially for vending machines or smaller shops.
Phone Compatibility: Ensure that your mobile device is compatible with the SIM card you wish to purchase. Japan uses a different cellular technology standard (WCDMA) compared to some other countries, so compatibility is crucial. If you're unsure, check with your service provider or refer to the specifications of your phone.
By having these items prepared in advance, you'll save time and avoid any potential setbacks during the purchasing process.
IV. Japan eSIM – an Alternative to Airport SIM Card
In recent years, another option has emerged for travelers visiting Japan: eSIM. An eSIM, or embedded SIM, is a digital SIM card that eliminates the need for a physical SIM card to be inserted into your mobile device. Instead, the SIM card information is downloaded and activated directly onto your device.
Using an eSIM offers several advantages over a traditional physical SIM card. Here are some key benefits:
Convenience
With eSIM, you can activate a local data plan without the need to visit a store or handle physical SIM cards. This can be especially useful if you arrive in Japan outside of business hours or prefer the convenience of activating your plan online.
Dual SIM Functionality
Many modern smartphones are equipped with dual SIM functionality, allowing you to use both your regular SIM card and an eSIM simultaneously. This feature can be handy if you want to keep your existing number active for incoming calls/texts while using a local Japanese data plan.
Flexibility
eSIM allows you to switch between different data plans and service providers without needing physical cards or going through the hassle of swapping SIM cards. You can easily activate and deactivate plans as per your requirements, offering flexibility during your stay in Japan.
To take advantage of eSIM, you'll need a compatible device and access to a reliable internet connection. Some major telecommunications companies in Japan offer eSIM plans, and you can often purchase and activate them online before your trip or upon arrival at the airport.
You can check out some best plans provided by GIGAGO: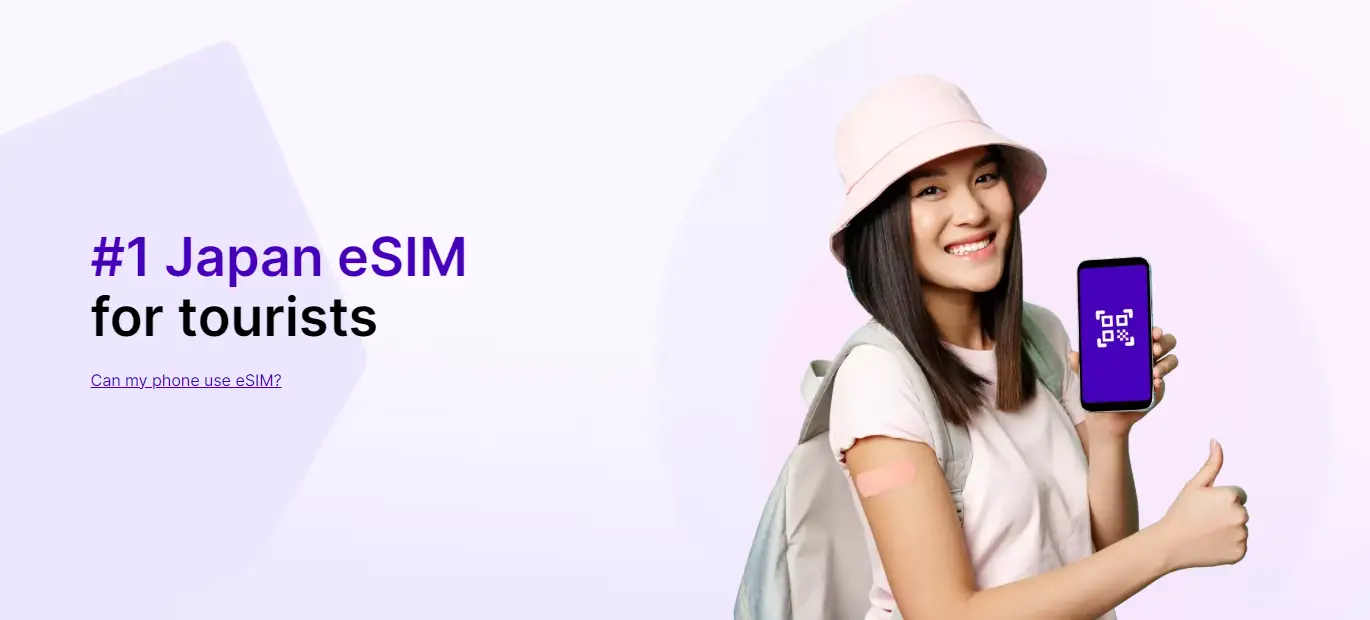 Important note: It's important to note that not all devices support eSIM, so it's recommended to check the specifications of your device on eSIM-compabile device list
V. FAQs
Can I purchase a SIM card if I arrive at night?
Yes, some airports have shops or vending machines that operate 24/7, allowing you to purchase a SIM card even if you arrive late at night. However, availability might be limited, and it's always advisable to check in advance. Alternatively, considering an eSIM might be more convenient, as you can activate it online anytime.
Until what time do SIM card shops at airports remain open?
The operating hours of SIM card shops at airports can vary. Some counters may close earlier, especially if it's a smaller airport or during off-peak travel seasons. It's recommended to check the opening hours on the respective airport's website or contact them directly for accurate information.
Can I pre-order a SIM card online and pick it up at the airport?
Yes, some service providers offer the option to pre-order SIM cards online and pick them up at designated counters upon arrival. This can save you time and ensure availability, especially during busy travel periods. However, this service might not be available for all airports, so it's advisable to check with the specific provider beforehand.
Are SIM cards at airports more expensive than buying them in downtown areas?
Generally, SIM cards purchased at airports tend to have slightly higher prices compared to those bought in downtown areas or popular tourist spots. However, the difference is usually not significant, and the convenience of purchasing at the airport might outweigh the price difference for many travelers.
Will I have to wait long to purchase a SIM card at the airport?
The waiting time can vary depending on the time of your arrival and the number of fellow travelers in line. During peak travel periods, there may be longer queues, resulting in increased waiting times. If you're looking for a faster and more convenient option, consider opting for an eSIM instead.
VI. Conclusion
Staying connected while visiting Japan is crucial, and having a local SIM ensures that you can easily access the internet, communicate with locals, and navigate through the country. Japan offers several options for purchasing SIM cards at its major airports, providing convenience and connectivity from the moment you arrive.
You may also save time and money by purchasing an eSIM before arriving by purchasing from trustworthy sources such as japanesim.net. Have a pleasant and safe journey!