Traveling to Japan and landing at Haneda Airport? You'll probably want to get a local SIM card for your phone so you can have data access and make calls during your trip. Buying a Haneda Airport SIM card is easy, but it helps to know a few key things in advance.
In this article, we'll cover everything you need to know about getting a Japan SIM card at Haneda Airport. We'll look at where to buy SIM cards, how to prepare, the pros and cons of eSIM, frequently asked questions, and provide some final tips. Let's dive in!
Table of Contents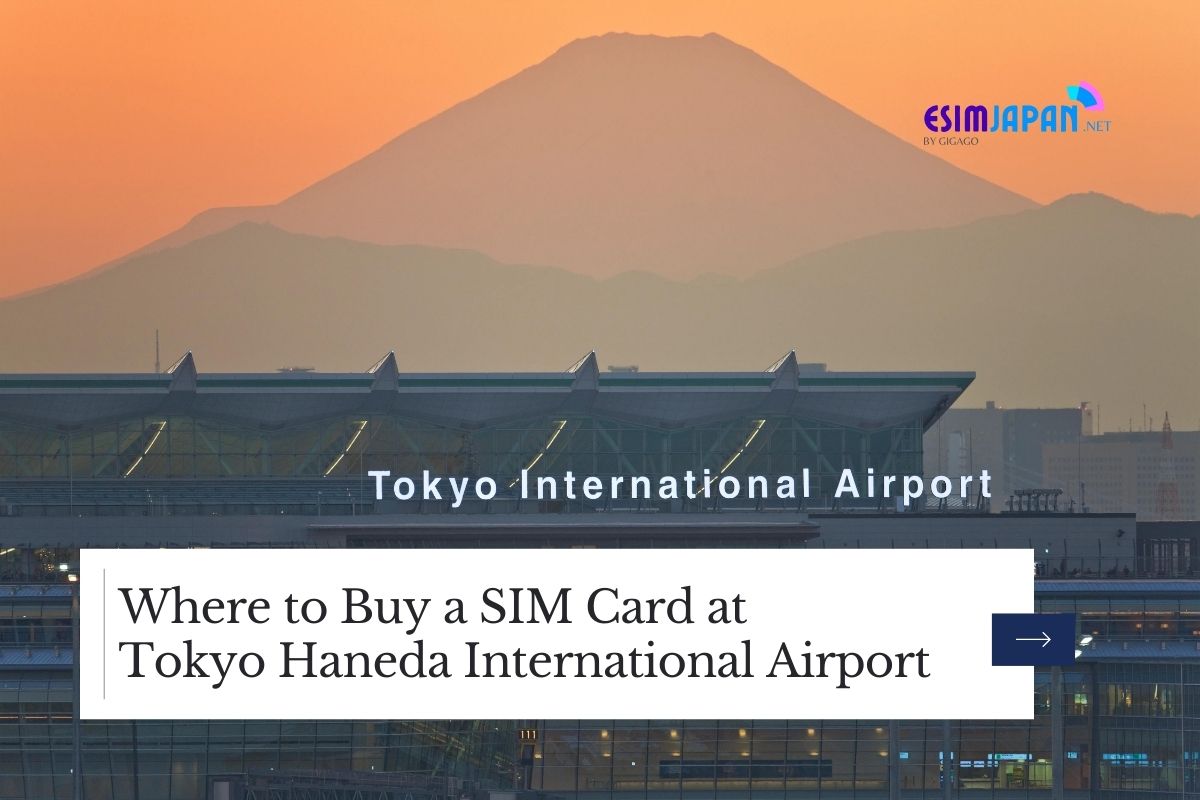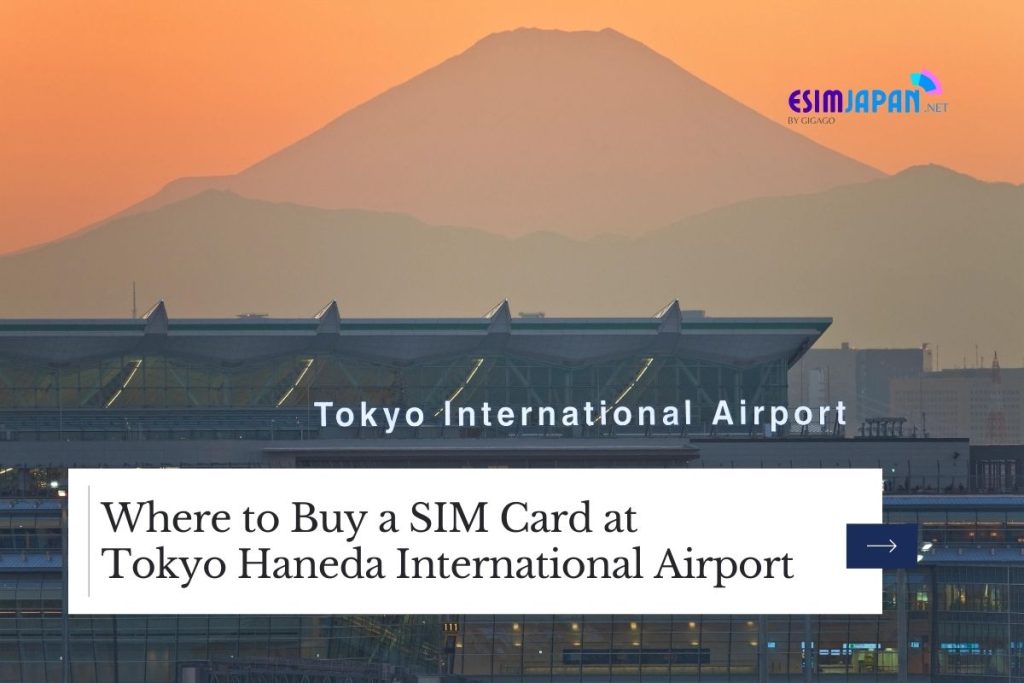 I. Where to Buy a SIM Card at Haneda Aiport
The main place to buy a Haneda Airport SIM card is at one of the airport's many SIM counters and convenience store offers Haneda Airport SIM card.
1. Mobile Center Haneda Airport
Mobile Center at Haneda Airport is a one-stop shop to get prepaid Haneda Airport SIM Card from major Japanese carriers with English support. Hope this helps provide the key details about buying a sim card from there.
They sell SIM cards from various Japanese carriers like Docomo, AU, and Softbank. The SIM cards have data only or call/text/data plans and are prepaid. You can choose between monthly or daily data plans.
SIM cards are pre-activated and you just need to insert it in your unlocked phone to start using the data or calling/texting services. Make sure to have your passport for verification while purchasing.
Opening Hours: Daily from 7:00 AM to 9:30 PM
Location:
Terminal 2 – 3rd Floor Departure Lobby Shop
Terminal 3 – 2F Arrival Lobby
Terminal 3 – 3F Departure Lobby
Language Support: English, Chinese, and Korean language.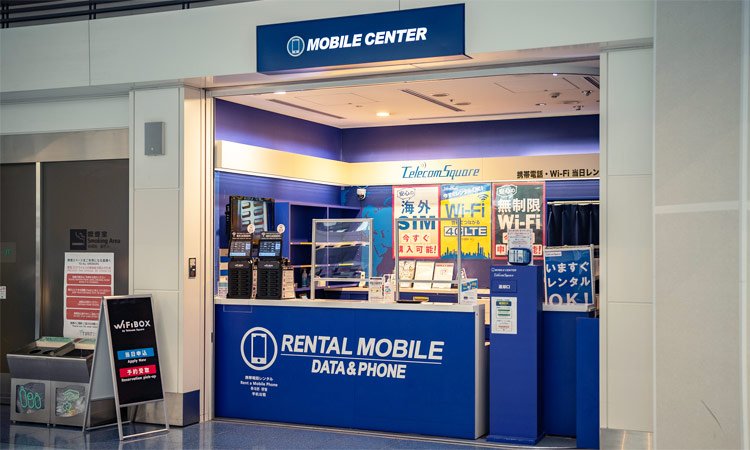 2. AnyFone JAPAN/SoftBank Counter
AnyFone JAPAN Counter is specifically focused on selling prepaid data SIM cards and pocket WiFi devices for tourists visiting Japan. They have good multilingual support and is another good option to get a Haneda Airport SIM card.
They sell data-only SIM cards from AnyFone JAPAN as well as some other carriers. Plans include daily, weekly or monthly data packages. Japan SIM Card Haneda Airport does not require activation as hotspot devices can be used right out of the box upon purchase. They sell pocket WiFi devices in addition to SIM cards. Devices start working once the SIM card is inserted.
Also inside security near the arrival lobby in the International Terminal. SoftBank is another major carrier option. Sells SoftBank SIM cards, including data-only options as well as standard voice/data plans.
Accepts credit/debit cards including Visa, Mastercard, JCB, Alipay etc. Also accepts cash in Japanese Yen.
Opening Hours: Daily from 8:00 AM to 8:00 PM.
Location: Terminal 2 – Floor 2C adjacent to the International Arrivals lobby.
Language Support: English, Chinese, Korean and other Asian languages.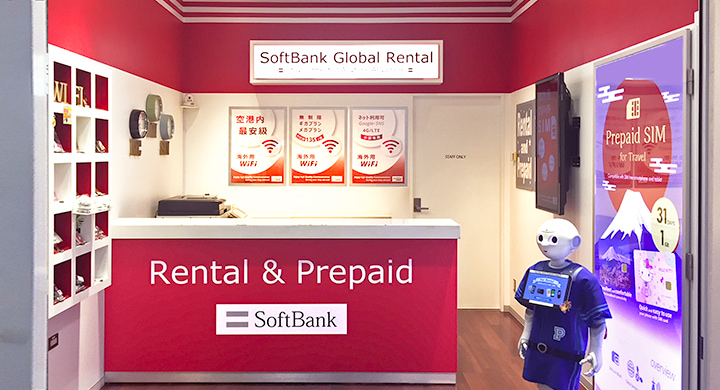 3. BIC Camera Store
Located in both the International Terminal and Domestic Terminal, BIC Camera sells a variety of SIM cards from major carriers like Docomo, au, and SoftBank for both data-only plans and regular voice/data plans. They have English support.
Opening hours: 5:30 AM-11:30 PM daily
Location:
International Terminal – Near exits A1 and A3 on the arrivals floor
Domestic Terminal – Near the Skytree exit on the 1st floor
Languages: English, Japanese, Chinese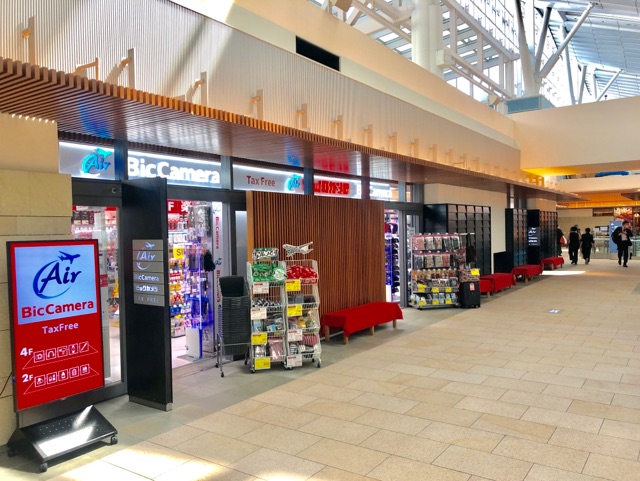 4. Lawson Store
Convenience stores located pre-security in both terminals sell basic data SIM cards from carriers like Docomo and SoftBank. Sell prepaid data SIM cards from carriers like Docomo and SoftBank. Plans typically include 1-2GB of data valid for 1-3 months.
Locations: Pre-security in both terminals
Hours: 5 am-10 pm daily
Languages: Japanese, English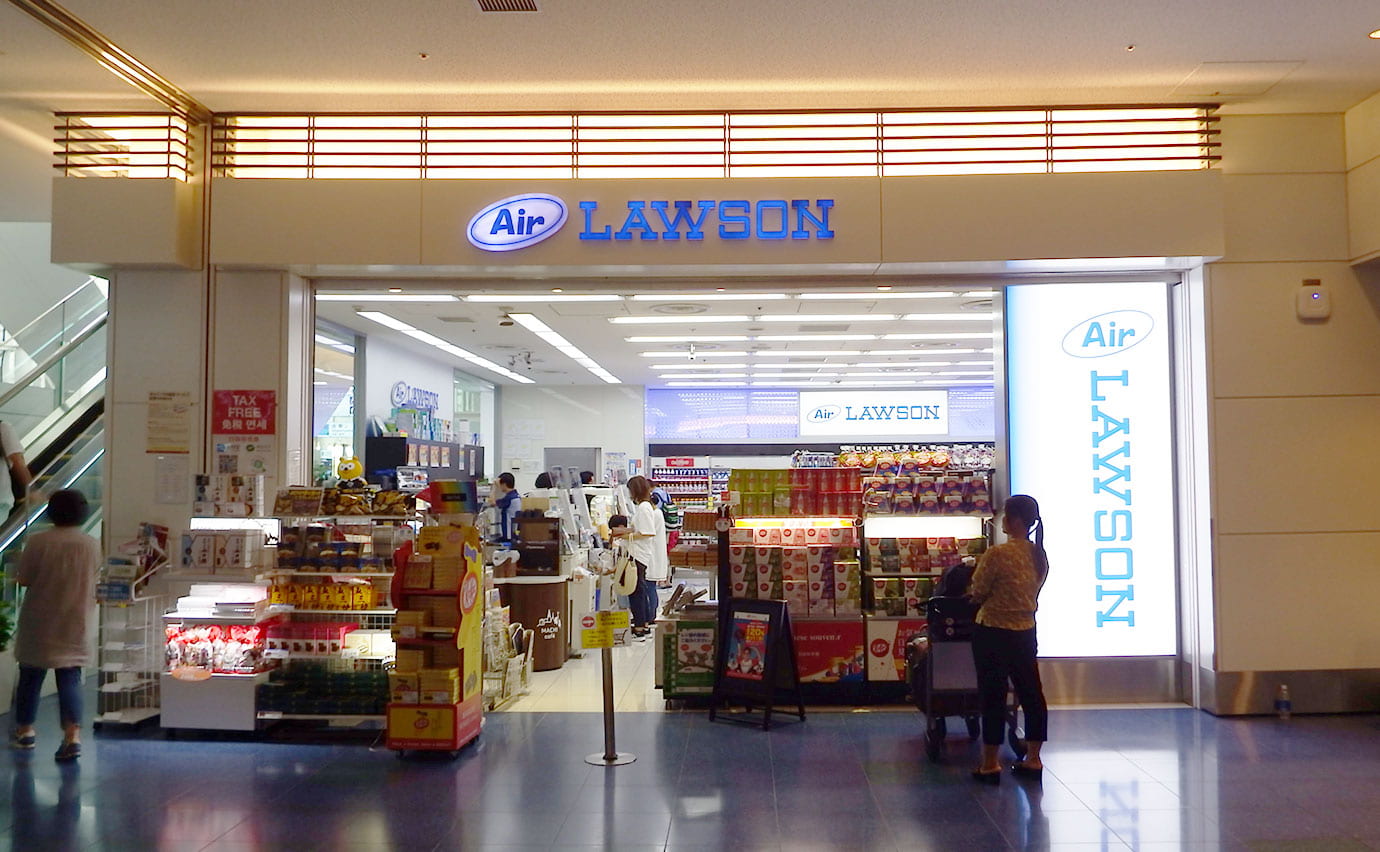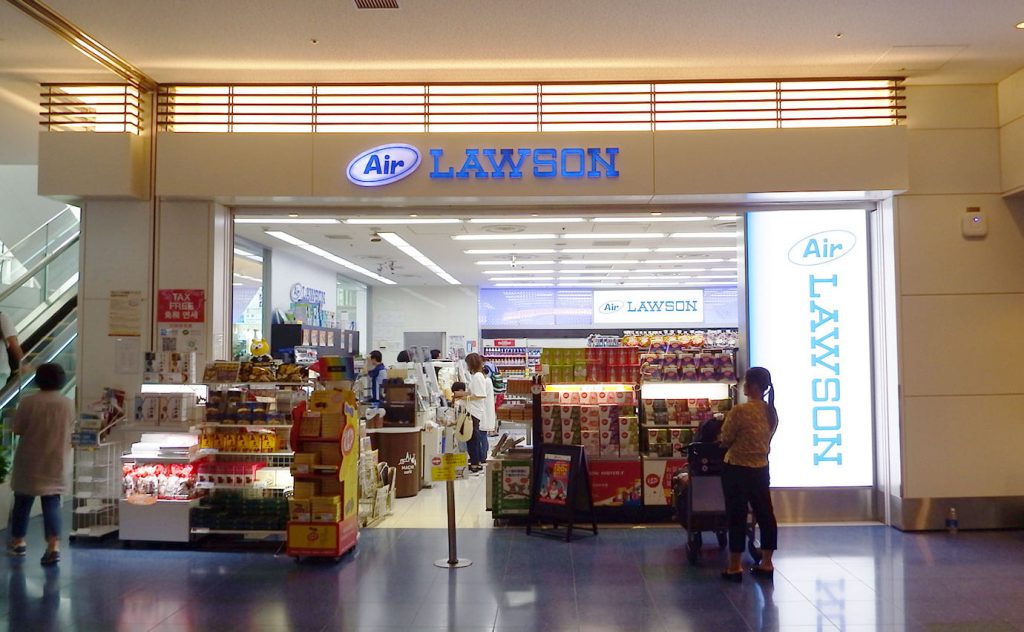 5. 7 – Eleven
While 7-Eleven offers SIM card options, language support may be limited. They are most convenient if you need a SIM card outside of dedicated store hours. Otherwise Mobile Center or AnyFone offer better service for foreigners.
There are multiple 7-Eleven convenience stores located throughout both Terminal 1 and Terminal 2 of Haneda Airport. Some are landside before security, others airside after security.
7-Eleven sells prepaid data SIM cards from major providers like Docomo, AU, and SoftBank. Both starter kits with SIM and devices as well as standalone SIM cards are available.
Daily, weekly, and monthly data plans ranging from 500MB to several GB are available depending on duration. Calls and texts may or may not be included.
SIM cards do not require activation and are ready to use once inserted into an unlocked phone. Devices activate upon SIM insertion. Japanese cash only. Credit cards are not accepted at 7-Elevens in Japan.
Locations:
Terminal 1: 3F Terrace Restaurant South 1. Open from 07:00~21:00
Terminal 1: 2F Departure Gate Lounge (North) 135. Opening hours from 06:00~20:00
Terminal 3: 3F Post departure area 165. Opening hours from 7:00 to 21:00
Language Support: Minimal English support available. Purchase process and instructions may only be in Japanese.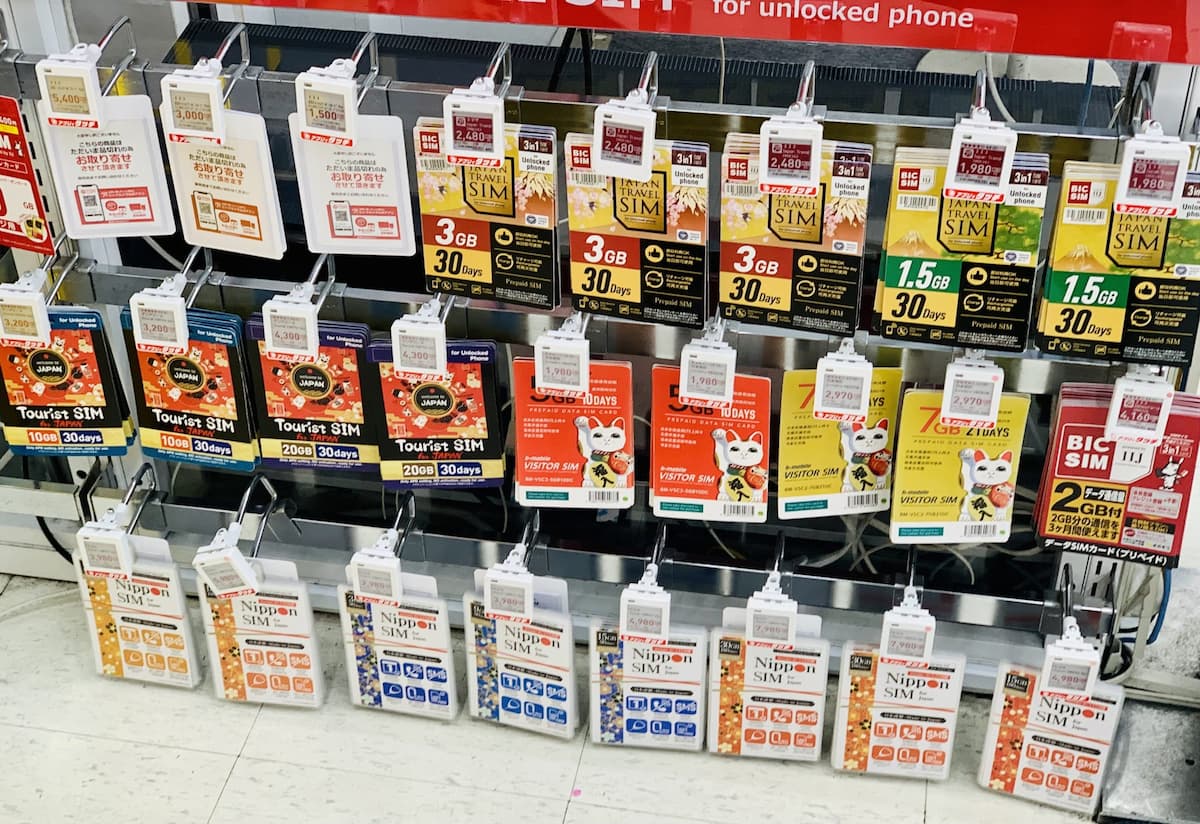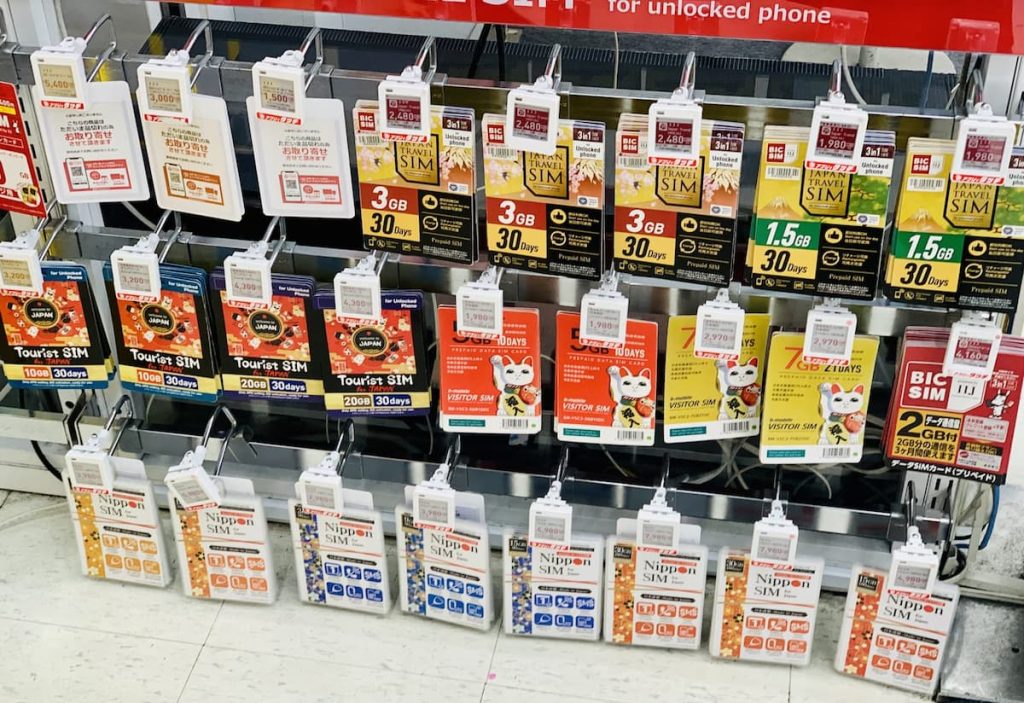 Most stores/counters accept major credit cards. Having your passport is necessary to purchase a Haneda Airport SIM Card. Pre-paid data-only options start around 2000-3000 yen (~ 13 – 20 USD) and include 1-2GB of data valid for 1-3 months.
Besides the SIM counters, there are also vending machines around Haneda Airport where you can purchase Haneda Airport SIM cards. These are convenient if you want to avoid lines, but may have a more limited selection.
II. What You Need to Prepare for Getting a Haneda Airport SIM Card
To make the process of getting a Haneda Airport SIM card easy, there are a few key things you should prepare in advance:
Unlocked phone – Your smartphone needs to be unlocked to use a foreign SIM. Contact your home carrier in advance to request an unlock.
Passport – When purchasing a SIM in Japan, you'll need to show your passport as ID. Make sure to have it handy when you arrive at the airport.
Cash – Have some local currency on hand (Japanese Yen) as some SIM counters may not accept foreign credit cards. There are ATMs and currency exchanges at Haneda.
SIM card size – Check what size SIM your phone requires – standard, micro, or nano. The SIM counter can provide the appropriate size but good to confirm in advance.
Activate SIM – When you get your SIM, you may need to activate it by calling a toll-free number or going to a website. Have the instructions handy.
SIM tray removal tool – You'll need to open the SIM tray on your phone to insert the new Japanese SIM. Bring the tray removal tool that came with your device.
Advance preparation takes the hassle out of getting a SIM card once you land at Haneda Airport. You can quickly get connected and start enjoying your Japan trip.
III. eSIM as an Alternative to SIM Card at Haneda Airport
Besides physical SIM card in Haneda Airport, eSIM (embedded SIM) is available as an alternative if your phone supports it. With eSIM, there is no need to get a physical card – you simply download a mobile plan digitally.
Here are some pros and cons to consider about using eSIM instead of a traditional SIM at Haneda Airport:
Pros
More convenience – No need to find a SIM counter, wait in line, or fumble with SIM trays
Remote activation – Can activate right on your phone after clearing immigration
Flexible plans – Can change data amounts or number of days as needed
Cons
Limited phone support – Only newer phone models have eSIM capability
Config complexity – Setting up eSIM the first time can be tricky
Carrier limitations – Not all Japanese carriers offer eSIM yet
So eSIM offers greater convenience for phones that support it. However, for wider device compatibility, getting a traditional physical SIM card at Haneda Airport is still a great connectivity option.
Browse our wide selection of affordable Japan eSIM data plans from esimjapan.net. Easily install an eSIM with no need to swap physical SIM cards. Travel worry-free with fast, reliable mobile access wherever you go in Japan.
Choose the Japan eSIM 5GB total plan for 5 days during your trip. Stay connected anywhere in Japan for just $8:
Get 10GB data with the top-selling 7-day Japan eSIM plan. Worry-free connectivity across Japan for just $15 as you explore for a full week:
Never lose internet access with the 15-day Japan eSIM plan and get 10GB data:
Stay online throughout your entire Japan trip with the 30-day eSIM plan. Get massive 50GB data or opt for daily 3GB with this long-validity plan – all for amazing value during your travels:
IV. FAQs about Haneda Airport SIM Card
Do I need to book a SIM card in advance?
No advance booking is required. You can simply purchase a SIM when you arrive at the airport. However, pre-booking online does allow you to skip the airport counter queues.
How much data do I need on my SIM card?
5-10GB is a good amount for most travelers. Heavy data users may want more. Some providers offer unlimited data plans. Make sure to check data amounts when purchasing your SIM.
Can I get a Japan SIM card outside the airport?
Yes, SIMs can be purchased in electronics stores like Bic Camera and Yodobashi Camera. But the airport is the most convenient option right after arrival.
How long does the SIM card activation process take?
Activation is fairly quick – expect it to take 5-10 minutes to complete the steps and get connected. Make sure to follow the provider's instructions.
Do I need a voltage converter to charge my phone?
No converter is needed – Japan uses 100V-240V power, the same as North America and Europe. But you will need a plug adapter to match Japan's Type A/B outlets.
V. Final Words
Getting a SIM card when you land at Haneda Airport is the best way to stay connected during your time in Japan. Stop by one of the many SIM counters right after customs to purchase a card from leading providers like Docomo, AU, and Softbank. Have your unlocked phone, passport, and other essentials ready to smoothly get mobile data access. With your Haneda Airport SIM card in hand, you can start your travels off right with the convenience of connectivity. Enjoy your time in this amazing country!