Purchasing a Japan SIM card upon arrival at Kansai International Airport can help you stay connected while traveling. However, it's vital to prepare and understand your options. This guide provides details on buying a Japan SIM Card Kansai Airport, including where to go and what to bring.
Table of Contents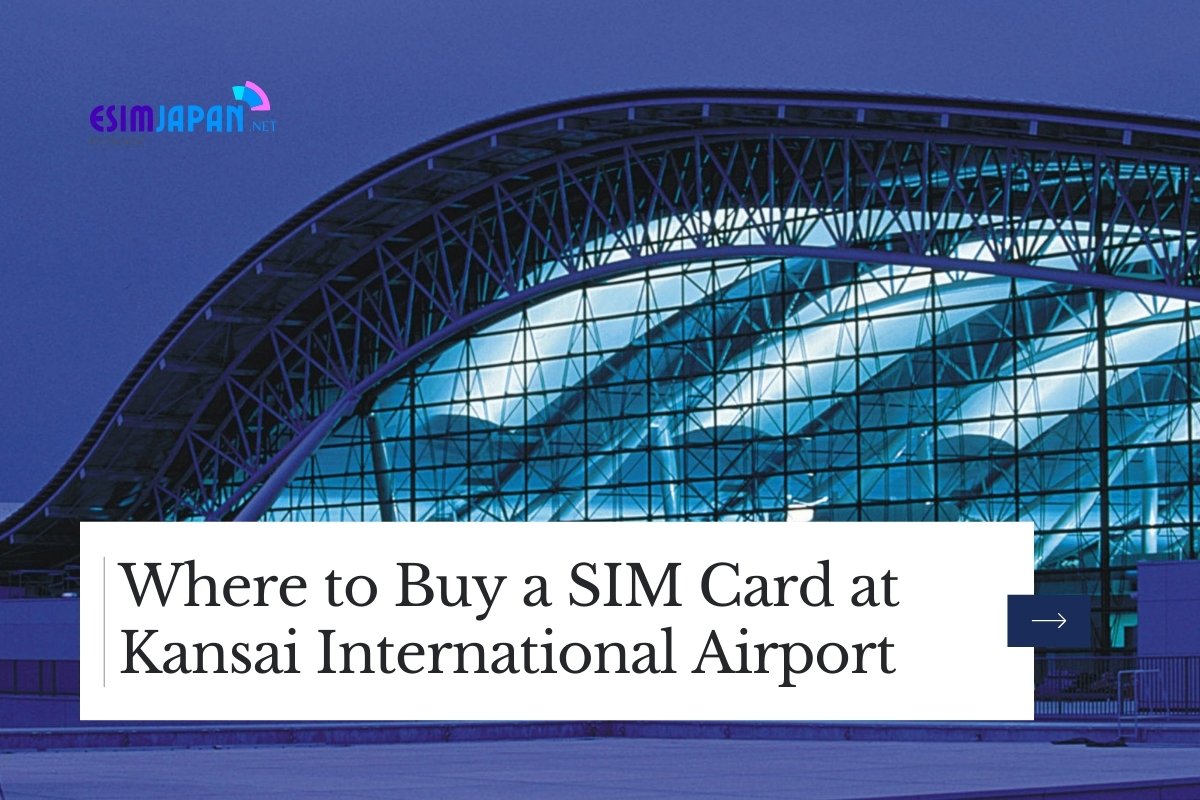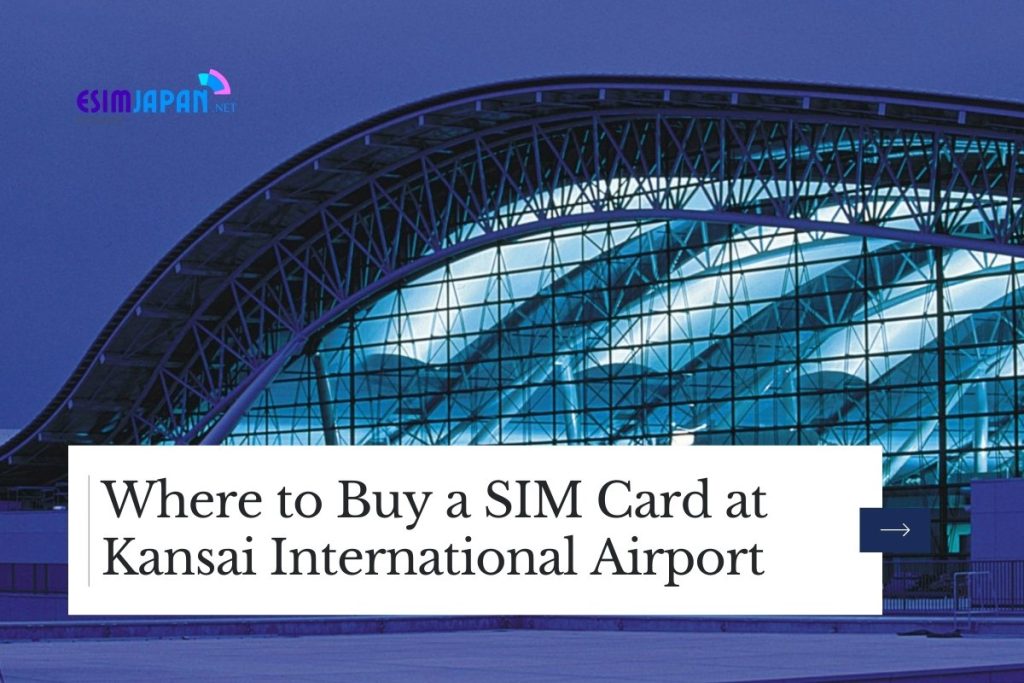 I. Where to Buy a SIM Card at Kansai International Airport
Once you arrive at Kansai airport, you have the option to purchase a SIM card Kansai Airport in person at a Japanese carrier's counter or through an on-site vending machine:
1. Softbank Global Rental Counter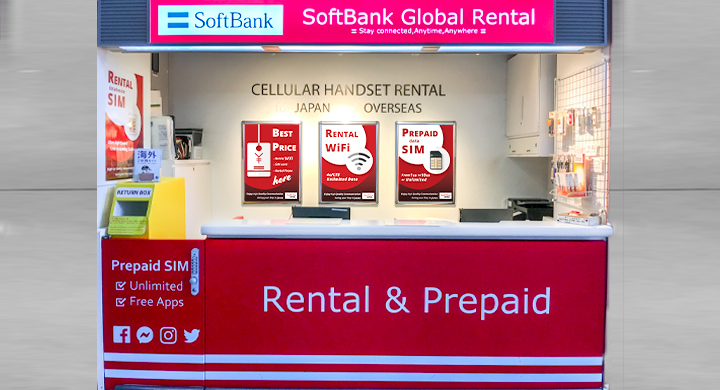 The Softbank Global Rental Counter provides a convenient one-stop solution for travelers needing a temporary data connectivity option upon arrival in Japan. Being located in the airport makes it easy to set up mobile access right away. Softbank Counter offers short-term rental SIMs, longer-term prepaid SIMs, data-only SIMs, and global roaming SIMs. Both voice & data as well as data-only plans are available. Customers can choose the right type of connectivity based on their needs and length of stay in Japan.
Along with Japan SIM Card Kansai Airport, the counter rents portable WiFi devices that can be used throughout your stay in Japan. They also sell phone chargers, adapters, and other accessories helpful for travelers. Accepted payment methods include credit cards and cash in major currencies.
Opening hours: 7:30 AM – 8: 30 PM Daily
Location: Terminal 1 – 1st Floor (North)
Language Support: English, Chinese, and Korean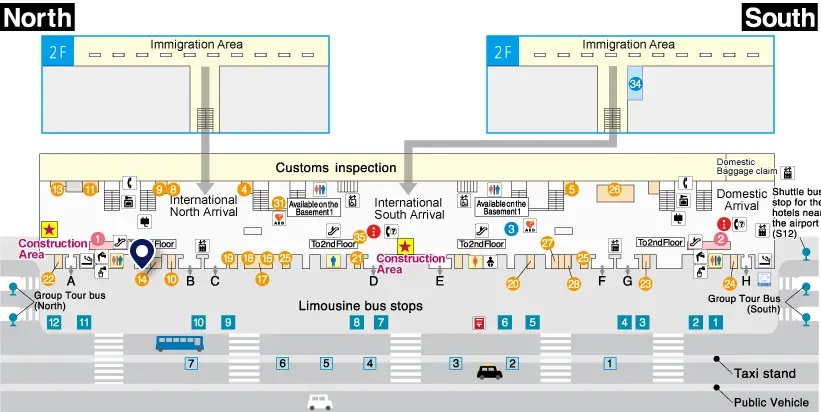 2. Sakura Mobile Counter
The Sakura Mobile counter provides a similar service to Softbank in terms of renting temporary SIM cards and Wi-Fi devices to international travelers upon arrival at Kansai Airport. Its location makes it a good option for setting up connectivity immediately after passing through immigration. English support ensures communication is not a barrier.
Similar to SoftBank, they provide both short-term rental and long-term prepaid options. But Sakura Mobile may offer more specialized plans for students/groups as well as global roaming capabilities. Both data-only and voice/data SIMs are available.
In addition to Japan SIM Card Kansai Airport, they offer portable wifi rental devices that can be used during your trip. Phone chargers and Japan travel guides/maps are also available.
Major credit cards including Visa and Mastercard are accepted. Cash payments are possible in Japanese Yen and other major currencies.
Opening hours: 7: 00 AM – 9:00 PM Daily
Location: Terminal 1 – 1st Floor (North)
Language Support: English, Japanese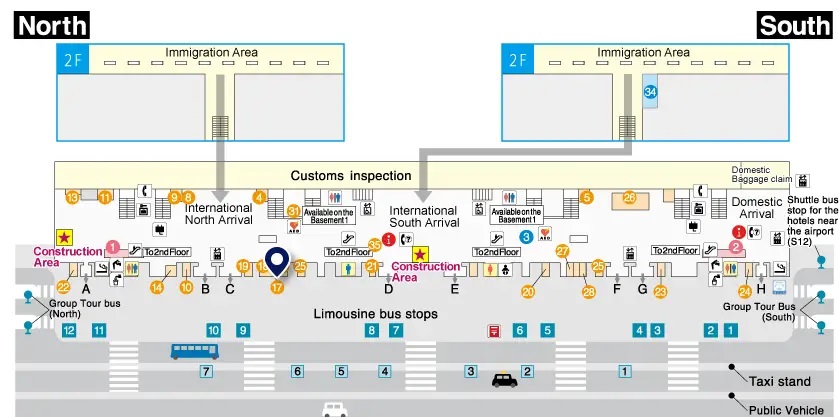 3. Vending Machines – Parrot beak Global SIM
There are also vending machines throughout the arrival floors that dispense Japan SIM Card Kansai Airport from providers like IIJmio and UBIGi. These aren't as flexible as counter rentals but they provide basic short-term data plans at fixed prices. Instructions are provided in English.
Opening hours: Open 24 hours
Location:
Terminal 1 – 1st Floor (Center)
Terminal 1 – 1st Floor (South)
Terminal 1 – 4th Floor (Center)
Terminal 2 – International Arrival – Public Area
Language Support: English, Japanese
No matter which provider you choose, look for the "Visitor SIM" options tailored specifically for travelers. Avoid contract plans or SIMs meant for residents. Also, be sure to compare data amounts and validity periods to pick the right SIM length for your trip.
II. What You Need to Prepare for Getting a Japan SIM Card Kansai Airport
To make the SIM rental process smooth at Kansai Airport, there are a few key things to prepare in advance:
SIM Compatible Device
Your phone or mobile device must be unlocked and compatible with Japanese network bands to use a local SIM card. Most modern smartphones have this capability but double-check frequency bands just in case. You may need a global version instead of a region-locked model.
Passport
When renting a tourist SIM card, you'll need to show your passport as proof of identity. Foreign visitors normally require a valid passport for entry anyway but have it ready to avoid delays.
Cash/Card for Payment
While some providers accept PayPal or foreign credit cards for online orders, airport counters usually require cash payment in Japanese Yen or payment via credit card issued in Japan. Hit up an airport ATM on arrival to get local currency if needed.
Mobile Hotspot (Optional)
If you need data access across multiple devices, get a SIM card with mobile hotspot capability or bring your own WiFi router. Share the connection by linking devices to the hotspot. Extra fees may apply though.
SIM Card Sizes
Japan mainly uses the nano SIM size which is smaller than regular or micro SIMs. Bring your own nano-to-standard adapter if your device requires a larger card. Some airport kiosks provide adapters too.
By addressing these preparation steps in advance, you'll have a smooth experience purchasing and setting up your Japan SIM card Kansai Airport.
III. eSIM as an Alternative to SIM Card at Kansai International Airport
While physical SIM cards still dominate, eSIM (embedded SIM technology) has emerged as a popular alternative for data connectivity. Instead of inserting a plastic SIM, an eSIM is directly downloaded to your phone plan.
Here are the pros and cons of using eSIM instead of a traditional SIM card at Kansai airport:
| | |
| --- | --- |
| Pros | Cons |
| Convenient online setup before travel or via airport WiFi | eSIM availability limited to newer flagship phones |
| Quick activation via QR code or app, no physical SIM swap | Less eSIM provider variety and competition in Japan currently |
| Dual connectivity - switch easily between home and Japan data plans | Roaming charges possible with foreign eSIM, local Japan eSIM recommended |
While eSIM in Japan is still developing compared to physical SIM cards, it provides a convenient future-ready option at Kansai International Airport if your device is compatible. Top Japan eSIM providers include Ubigi, esimjapan.net, and GigSky.
Skip airport SIM lines – get your Japan eSIM plan now from esimjapan.net! Browse flexible data packages from 3-30 days. We'll email your activation QR code instantly. On arrival, simply scan to access high-speed 4G/5G nationwide.
Want to know if your device is compatible? Check our extensive Japan eSIM-supported device list covering 200+ smartphones from Apple, Samsung, Google, and more. Order now and be connected in Japan hassle-free!
Stay connected in Japan for 5 days with 5GB total data for just $8 – order the Japan eSIM 5GB total plan for 5 Days now from esimjapan.net!:
Explore Japan for 15 days without worrying about data with the Japan eSIM 5GB total plan for 15 Days – only $9 from esimjapan.net:
Go data crazy in Japan for a whole month with 50GB to use over 30 days with the Japan eSIM 50GB total for 30 Days plan – yours for just $77.50:
IV. FAQs about SIM Card Kansai Airport
Are Japan SIM cards expensive at Kansai airport?
Tourist SIM cards aimed at travelers are reasonably priced, although buying at the airport tends to be 20-30% more expensive than ordering online. Typical prices for Kansai Airport SIM cards are 3,000-5,000 JPY (~$25-40 USD), providing a few GB of data valid for 7-14 days.
How long to set up a new SIM card?
Setup only takes 10-15 minutes if prepared. There may be queues if multiple flights arrive around the same time. Activating an eSIM profile is faster, around 5 minutes.
Can I use a SIM card across Japan?
Yes, tourist SIM cards provide nationwide coverage on cellular networks across Japan so you can stay connected as you travel to different regions. Data speeds may be slightly slower outside major cities.
Are there any free SIM card options?
Unfortunately no, all Japanese tourist SIM cards require payment for the data plans. However, pricing is designed to be budget-friendly with flexible data amounts. If you need just occasional data, free WiFi hotspots can be found in many public places.
What is the best Japan SIM card company for tourists?
Top-rated providers like Sakura Mobile and Mobal offer reliable coverage, English support, and convenient airport pickup. Compare rates and features between them to find one that best fits your travel needs and budget.
V. Final Words
Getting a Japan SIM card at Kansai International Airport is a great way to enable stress-free internet access for your trip. By considering where to buy, what to prepare, and options like eSIM, you can have connectivity right after landing in Japan. Do some comparison shopping online in advance to find a provider that offers the coverage, speeds, and features you need at a fair price. With your Japan SIM card Kansai Airport ready to go from airport, you can focus on enjoying your travels across this amazing country!